Subscribe Now
Keep up with the latest news with our magazine and e-newsletter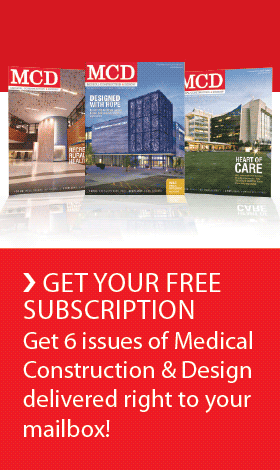 Subscribe to our E‑Newsletter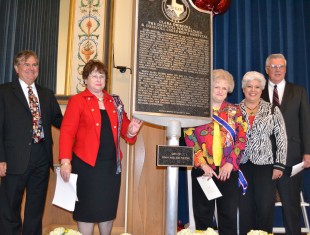 CORPUS CHRISTI, Texas — Notable guests and community leaders gathered recently to commemorate Driscoll Children's Hospital's 60th anniversary and witness the dedication of an historical marker honoring the hospital's founder, Clara Driscoll. The ceremony, held in Driscoll's auditorium, offered both a reflection on the past and a glimpse of the future.
Speakers included Steve Woerner, Driscoll president and chief executive officer, Loyd Neal, chairman of Driscoll's governing board, Corpus Christi Mayor Nelda Martinez and representatives from the Texas Historical Marker Program and the Daughters of the Republic of Texas. The ceremony began with messages of welcome from Neal and Woerner, followed by a flag ceremony performed by Flour Bluff High School's state champion Navy Junior Reserve Officer Training Corps drill team.
Donna Quinn, Driscoll vice president of Operations and Quality, shared news about the renovation and expansion of Driscoll's Emergency Department. In 1987, Driscoll became the first hospital in South Texas to offer emergency services specifically for pediatrics, and the ED currently serves about 35,000 children each year. The $12-million renovation and expansion project will significantly enhance overall patient care and result in a state-of-the-art ED. Upon completion in late 2014, it will include:
Two trauma rooms
Twenty private exam rooms
Two triage areas with ideal visibility to the waiting area
Expanded central nursing station
Expanded waiting area
New ambulance vestibule and weather protection canopy
Outward extension of the building, allowing for an expanded lobby
Mayor Martinez spoke to the audience about Driscoll's importance to the community. Driscoll Children's Hospital is the seventh largest employer in Corpus Christi, and Driscoll Health System employs approximately 1,800 people throughout South Texas. She also paid tribute to the Clowns Who Care, a group of more than 30 women who volunteer their time to entertain patients, parents and staff at Driscoll Children's Hospital. Mayor Martinez has long been a member of the group, using the moniker, "Madame Flutterby."
Anita Eisenhauer, a member of the Nueces County Historical Commission and the DRT's Clara Driscoll Chapter, and Karen Thompson, president general of the DRT, provided information on the Texas Historical Marker Program and Clara Driscoll's legacy. The dedicated historical marker honors Driscoll as an important and educational person in local history.
A true product of South Texas, Driscoll was born in 1881 in St. Mary's of Aransas, Texas on Copano Bay. Growing up on her family's ranch, called Palo Alto, she was equally skilled with a revolver, rifle and lariat. By the time she was 16, she could speak four languages: English, Spanish, French and German. In 1904, she was proclaimed "The Savior of the Alamo" after purchasing the structure for $75,000 and saving it from destruction for commercial interests.
Following the death of her brother in 1929, Driscoll was called upon to take over the Driscoll empire, which consisted of cattle, oil and vast tracts of land. Prior to her death on July 17, 1945, she chose to honor her family's memory by leaving the bulk of her estate to provide for the medical treatment of the children of South Texas. Driscoll Children's Hospital would become the first free-standing pediatric hospital in South Texas. It was dedicated on Feb. 22, 1953 and had 25 beds. It's now a 189-bed facility that serves patients from 31 counties and 33,000 square miles of South Texas.
The ceremony culminated with Woerner and Neal unveiling the historical marker that will be permanently displayed outside Driscoll Children's Hospital. This year, the hospital has hosted 60th anniversary parties for patients and employees, and its website features special patient stories, an anniversary video and an historical timeline (www.driscollchildrens.org).
Posted April 3, 2013
More Articles: