Subscribe Now
Keep up with the latest news with our magazine and e-newsletter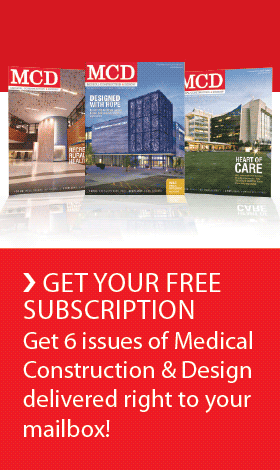 Subscribe to our E‑Newsletter
RESTON, Va. — A new Joplin, Mo. hospital will employ a powerful combination of masonry and glass exteriors to combat future tornadoes. Rebuilding from the catastrophic EF-5 rated tornado in May 2011 that killed five patients and one visitor, the new seven-story Mercy Hospital Joplin will use harder, tornado-resistant exteriors to replace the destroyed St. John's Regional Medical Center.
The 875,000-square-foot replacement hospital's first and second floors will have genuine clay brick exteriors. Expected to be completed in early 2015, the $350-million hospital's higher exteriors will be pre-cast concrete with brick veneer.
"As a sustainable building product made from natural abundant resources, genuine clay brick exteriors can reduce property damage and increase survival odds," said Gregg Borchelt, president and CEO of the Brick Industry Association , Reston, Va.
"Combined with proper design, installation and maintenance, brick is an essential element of strong, safe buildings."
The old hospital's exterior covering and windows failed to withstand the 2011 tornado's wind and debris – with mostly glass, some metal panels and pre-cast concrete on the main hospital with some exterior insulation finishing system, a lightweight synthetic cladding with a stucco appearance penetrated by glass shards and pieces of two-by-fours.
"The new facility will not be covered with EIFS in any of the patient care areas," said John Farnen, executive director of strategic projects for owner Mercy Health System, based in Missouri. "Exteriors in those areas will either be reinforced concrete, stone and brick, or precast concrete. The entire exterior skin will be made of a harder material, which will prevent the kind of exterior damage we saw at the old hospital and help prevent the kind of serious interior damage that led to chaos and injuries."
Farnen said the hardened exterior adds just 2-3 percent to the construction cost.
"Not only does it hold up better in severe weather, you just can't beat the look of brick and stone," said Farnen. "So, you get a great look and better protection."
Posted April 18, 2013
More Articles: