Subscribe Now
Keep up with the latest news with our magazine and e-newsletter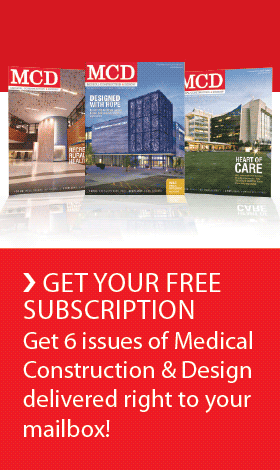 Subscribe to our E‑Newsletter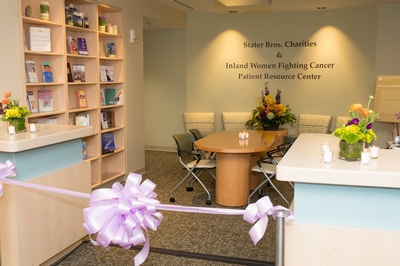 LOMA LINDA, Calif. – Believing that coordination and communication are central to good health outcomes, Loma Linda University Medical Center recently opened a new Women's Cancer and Surgical Oncology Center in a unique setting that brings gynecology and surgical oncologists together with medical and radiation oncologists all under one roof.
"Bringing everyone together – both physically and figuratively – helps ensure comprehensive, seamless care for the patient," said Director Mark Reeves, M.D. "We've designed the center to encourage coordination and communication among all participants in a patient's treatment – including physicians, nurses, therapists, surgeons, counselors and the patients and their families themselves. The center also continues Loma Linda's strong, historical commitment to medical research and assures patients have access to the latest advances in the prevention, detection and treatment of cancer."
To help patients better understand their diagnosis, the center includes a user-friendly cancer resource center (supported by a cancer resource coordinator) that provides the latest information from the American Cancer Society and other well-respected sources. In addition, a cancer-help kiosk, linked directly to the National Cancer Institute's database, allows patients and their families easy access to comprehensive cancer information, including treatment options, potential side effects, medications and supportive care.
Also unique to the center is its comforting environment, which brings "nature indoors" through the use of a soothing color palette; artwork focused on nature; using natural elements, fabrics and furnishings selected to be more "hospitable" and less hospital; wood flooring to minimize noise; private rooms and carefully placed furniture and computer screens to ensure privacy.
Adjacent to the medical and surgical centers is Loma Linda University Cancer Center's Proton Treatment and Research Center, the first hospital-based proton therapy center in the world. Established in 1990, today the center uses proven-effective proton beam technology for many types of cancers, and has treated more patients than any other proton treatment center in the world.
Posted March 27, 2013
More Articles: