Subscribe Now
Keep up with the latest news with our magazine and e-newsletter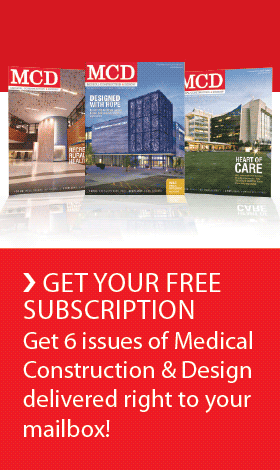 Subscribe to our E‑Newsletter
NEW YORK, N.Y. — NYU Langone Medical Center announced that inpatient services at Tisch Hospital and its Schwartz Health Care Center has resumed for multiple programs and specialty services. In addition, by working with the New York State Department of Health, the Medical Center plans a return of nearly all services available on the main campus before Hurricane Sandy by the end of January.
Several inpatient services and select surgical services are now available, including:
Electrophysiology
Inpatient and outpatient surgery
Interventional Radiology
Medical and surgical intensive care units
Neurosurgery and the neuro intensive care unit
Non-invasive cardiology, cardiovascular surgery and cardiovascular catheterization procedures
Pediatric ambulatory surgery
Post anesthesia care units (recovery room)
Ancillary services will be available including:
Blood bank
Clinical, pathology and microbiology labs
Dialysis
Pharmacy
Radiology
Respiratory therapy
Additionally, on January 14 the following services are expected to resume:
Congenital Cardiovascular Care Unit  (services resume January 7)
Epilepsy
Hematology/oncology and bone marrow transplant
Internal medicine
KiDS of NYU Langone Neonatal ICU
Labor and delivery
Mother/Baby Unit
Neurology
Observation Care
Pediatrics
Pediatric intensive care unit 
At this time, no date has been determined for the re-opening of NYU Langone's Emergency Department. The ED, located on the ground floor level of Tisch Hospital, was in the initial stage of a major construction and expansion program when Hurricane Sandy hit.  As a result of the damage incurred, it is not possible to open or immediately relocate the ED at this time. Recognizing the key role the ED plays in providing healthcare services to the community, NYU Langone will establish an Urgent Care Center. The Urgent Care Center will be staffed by ED clinicians and will handle a range of walk-in cases. Patients presenting for medical care will be evaluated and those with minor complaints will be discharged once treated; those requiring additional evaluation will be admitted to the appropriate inpatient unit and patients who require services currently not available at the Medical Center will be transported via ambulance to an appropriate facility.
"The re-opening of NYU Langone Medical Center, a driving force in New York's economy, marks a milestone in the recovery process and means that tens of thousands of New Yorkers can return to the work they love," said Senator Schumer, who brought FEMA Administrator Craig Fugate on a tour of the medical center shortly after the storm. 
NYU Langone's Hospital for Joint Diseases , Center for Musculoskeletal Care, Clinical Cancer Center and other offsite buildings are open, many with extended hours of service to ensure all new and current patients have access to care. In addition, all physician offices located on the main campus are open in their original locations.
Additional information can be found at www.med.nyu.edu.
Posted December 28, 2012
More Articles: