Subscribe Now
Keep up with the latest news with our magazine and e-newsletter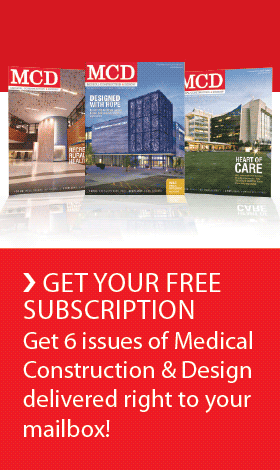 Subscribe to our E‑Newsletter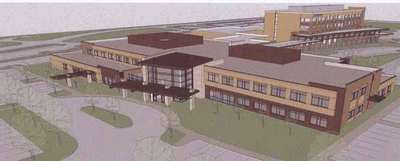 GRAND JUNCTION, Colo.  – A groundbreaking ceremony, to be held December 12, will launch construction for Canyon View Medical Plaza.
The two-story, 87,000-square-foot, state-of the art facility is being developed in a joint venture between local physicians, Community Hospital and Development Solutions Group, LLC, a Colorado-based medical real estate development company.   The project will cost approximately $21 million with additional funds being spent by all building tenants for a portion of their suite construction costs and medical equipment. 
Spokesman for the project, Dr. Mitch Copeland of Western Orthopedics and Sports Medicine said, "This project represents the vision of many of the valley's leading physicians and Community Hospital leadership to coordinate efforts, bringing a new level of outpatient services to the Grand Junction market."
Canyon View Medical Plaza will be the new home for many of Grand Junction's preeminent medical providers, including:
Western Orthopedics and Sports Medicine – offering a complete range of clinical, diagnostic, imaging and physical therapy services.
Urological Associates of Western Colorado – providing a complete clinical, diagnostic and pathology services.
The Pelvic Health and Wellness Center – providing the combined medical specialties of gynecology and urology to deliver a comprehensive approach to women's healthcare issues.
Surgical Associates of Western Colorado – offering a complete range of general surgery services including laparoscopic surgery, weight loss surgery, breast cancer surgery, endoscopy and treatment of varicose veins.
Community Hospital Services – the hospital will have several suites in the building offering full-service imaging, lab, pharmacy and urgent care as well as hospital-based physician clinical services.
Mesa Women's Health Care – providing full-service obstetrics and gynecology services including providing ultrasound imaging, hysteroscopy, weight management, in-office minor gynecologic procedures and a full-service line of laser  cosmetic procedures.
Canyon View Surgery Center – a state-of-the-art outpatient surgery center with three operating rooms and all related services. The center, a joint venture of over a dozen local physicians and Community Hospital, was created with the  assistance of Medical Executive Management Corporation, a Colorado-based surgery center development and management company.
 "This project is the first step in the relocation and upgrade process for Community Hospital and it will be followed by the construction of our new hospital on the lot  immediately adjacent to the medical office building. The two buildings will be  physically connected resulting in an integrated healthcare campus once the hospital is completed."
Canyon View Medical Plaza is scheduled to open in December, 2013. The project has been designed by Boulder Associates Architects, who have teamed with several local engineering and consulting firms. The project is being constructed by a collaboration of Grand Junction-based Sun King Construction Services and Colorado contractor Gerald Phipps. Most of the actual construction work will be carried out by local subcontractors.
Posted December 11, 2012
More Articles: