Subscribe Now
Keep up with the latest news with our magazine and e-newsletter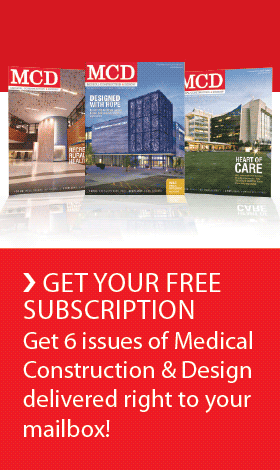 Subscribe to our E‑Newsletter
ROBBINSDALE, Minn.– A new 96-bed Specialty Care Community has recently opened in Robbinsdale, Minn., with a third of its beds reserved for patients with Huntington's disease. Owned and operated by the Evangelical Lutheran Good Samaritan Society, it is one of only eight residential communities in the United States with dedicated care and programs for people with Huntington's disease. Individuals here have private living spaces and are cared for by personal assistants.
Martha Nance, MD, director of the Huntington's Disease Center of Excellence at Hennepin County Medical Center, said, "It is remarkable enough to have a facility specializing in the care of people in the late stages of Huntington's disease, as there are only a handful of similar facilities in the world. But it is even more exciting to have a new, modern facility. We are lucky to have an organization like Good Samaritan, which recognizes the special needs of special groups."
"The profile of a person with Huntington's disease is quite different from that of the average person in a nursing home," said Sharon St. Mary, Executive Director. "Approximately 56 percent of our Huntington's disease residents are women, and our average age is 39. By contrast, the average nursing home resident is a woman age 87. The younger a person is when diagnosed with Huntington's disease, the faster the disease seems to progress. The average age at onset is between 30 and 50."
"As a result," said St. Mary, "Huntington's disease often strikes when someone has a young family and is actively working to provide income. It can result in long-term financial drain, sometimes impacting the ability of the patient's children to attend college."
The new facility in Robbinsdale was completed in November 2012 and replaces a 40-year-old facility in Minneapolis. "It was a better use of our capital to relocate rather than renovate," said St. Mary. "In Robbinsdale, we are able to incorporate new features that will make life easier for our residents by enabling greater independence."
In the new Robbinsdale Specialty Care Community, stainless steel toilets replace more easily breakable porcelain fixtures. Chairs are built to withstand the added stress of persons with movement disorders. Dieticians prepare meals for individuals who may require up to 10,000 calories a day to compensate for the workout they get from their constant movements. Some of the beds are on the floor to make it easier for residents, and there is a Snoezelen room to help individuals manage the behavioral side effects of Huntington's disease.
The new building also features a fitness center, rooftop garden, chapel with unique stained glass windows and expanded outdoor green spaces. It was built with energy-saving features, such as geothermal heating and cooling, sensor and energy-efficient lighting and individual room temperature controls. The Specialty Care Community provides inpatient and outpatient rehabilitation services, specialty care services and home services.
Posted November 27, 2012
More Articles: