Subscribe Now
Keep up with the latest news with our magazine and e-newsletter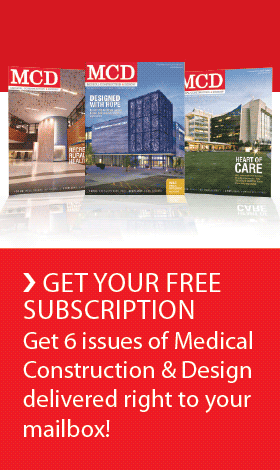 Subscribe to our E‑Newsletter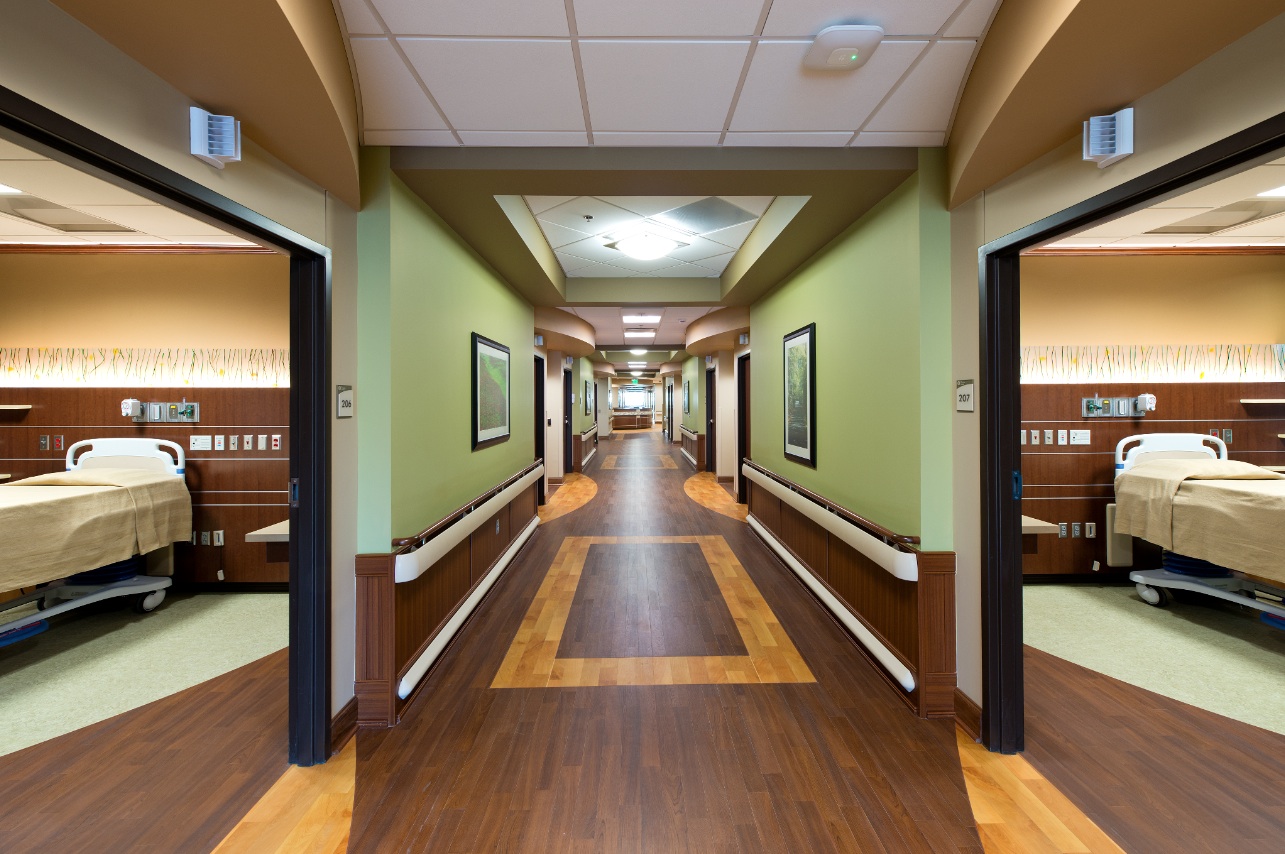 NASHVILLE, Tenn. — Forrest Health will soon open the doors to a new facility that boasts a state-of-the-art interior design scheme crafted by Nashville's commercial healthcare interior design firm, Inner Design Studio.

On Oct. 15, The Orthopedic Institute will welcome patients to a new, 30-bed hospital that is connected to the Southern Bone and Joint Specialists facility and located in the heart of the Hattiesburg community.
"Our initial challenge was using the building's exterior colors to make a seamless transition to the interior spaces. In addition, The Orthopedic Institute connects to the Southern Bone and Joint Specialists so we also had to make sure that all shared corridors meshed with our design concept," said Monika Whittenburg, Inner Design Studio lead project designer. "We started with a neutral color palette on the wallcoverings and flooring and then introduced small pops color such as granny apple green, chocolate and cream throughout the building to create a custom design."
Patients are greeted in the main lobby with a dramatic two-story, curved glass atrium with a cherry wood ceiling outlined by soffits painted in a warm caramel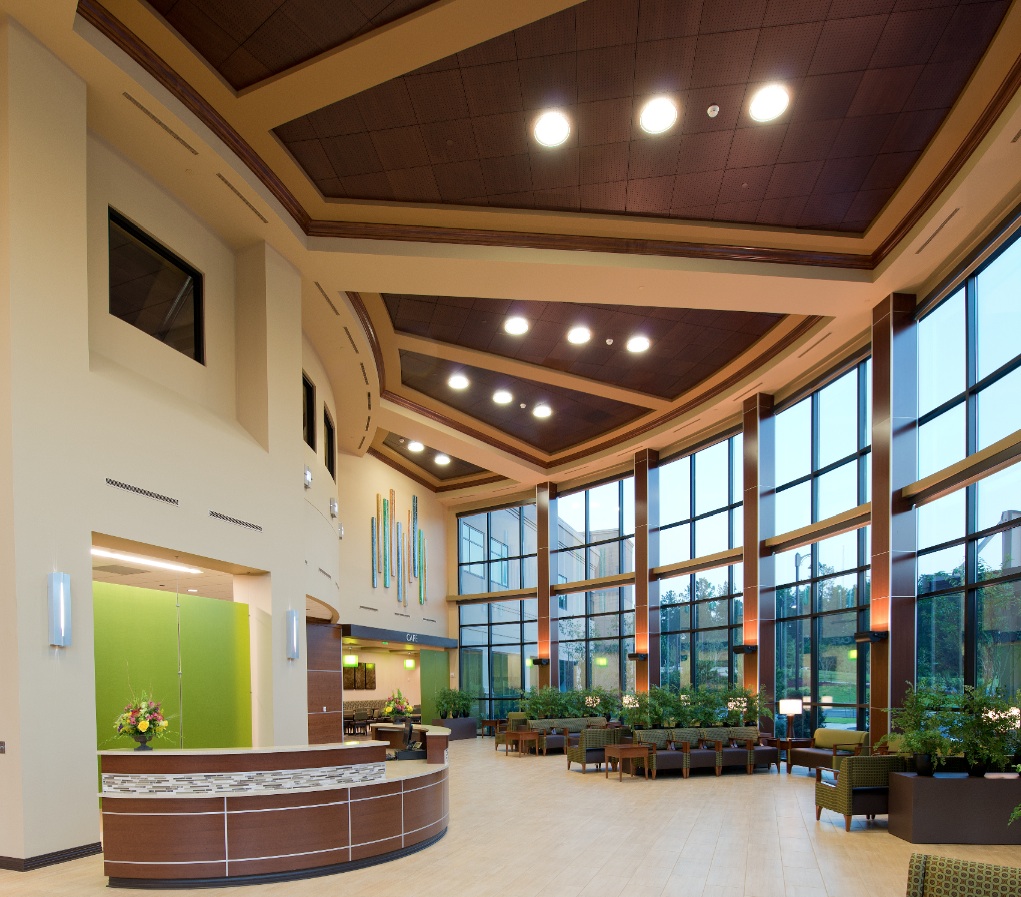 color. The main feature wall is a striking 7-by-10 green resin panel installation, which plays off the hints of green found in the furniture. A custom information desk of quartz, glass tile and wood provides an obvious and attractive welcome to visitors. Within the lobby, designers laid 12-by-24 tiles in a brick pattern that mimics the ceiling design and leads patients through the space.
The second story of The Orthopedic Institute is reserved for patient rooms, which uses a similar color scheme to create a calm and healing environment. Patient rooms received a neutral beige color wall treatment and were grounded with cherry sheet vinyl flooring. A custom wood headwall was topped with a backlit organic style resin panel, which outlines the patient bed and creates visual interest in the small area. Designers personalized the space by installing a shelving unit for patients to display get-well cards, flowers and gifts.
"The patient spaces are very inviting, comfortable and functional for not only patients but for nurses, as well. The architecture team at Davis Stokes Collaborative designed the patient rooms with outboard positioned restrooms, which means the restrooms were put on the outside wall so the nurse has immediate access to the patient upon entering the room. This design also helps define the space for visitors with guest seating and a custom built-in desk.
Another functional and aesthetically pleasing area is the outpatient physical therapy space located on the first floor. Whittenburg describes this area as "a place where you really want to motivate patients," which allowed designers to use bolder colors and more playful design elements. Designers installed a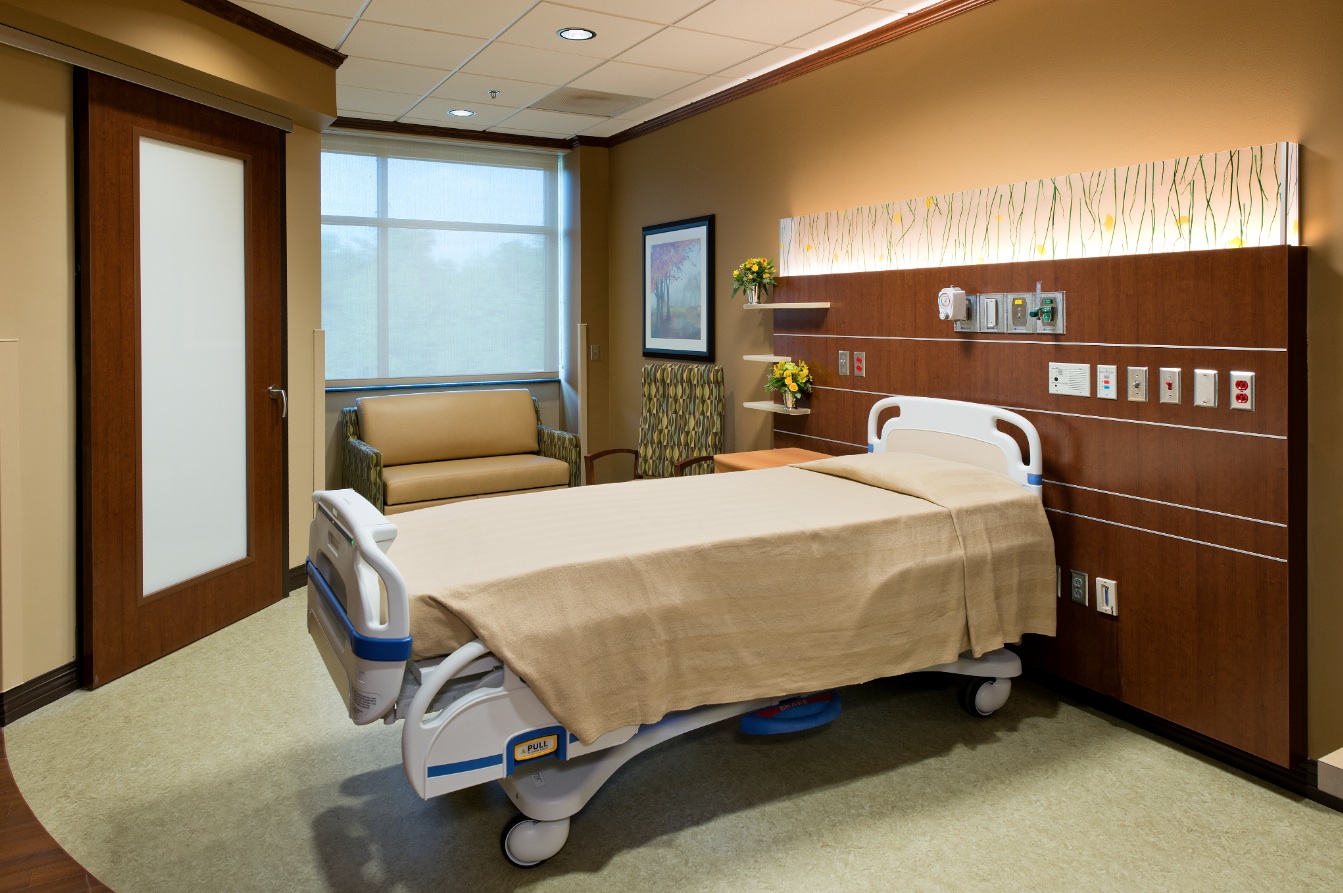 chocolate brown carpet with bright, circular, granny smith green insets in the center and at the entry into each treatment room.
Designers used local artists to showcase artwork throughout the facility. Three different Mississippi photographers installed color and black/white photos of nature scenes, landscapes and local architecturally significant buildings. To add interest to the café and lobby, designers installed organic decorative metal wall sculptures created by local artists Stephen and Neil Pillow and Denice Bizot.
For more information about Inner Design Studio, visit http://www.innerdesignstudio.com/.
Posted October 9, 2012
More Articles: