Subscribe Now
Keep up with the latest news with our magazine and e-newsletter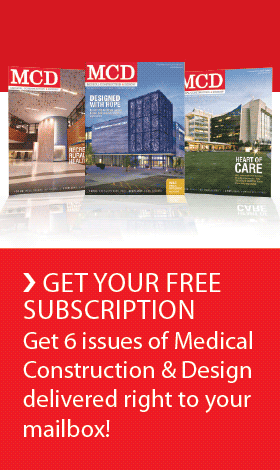 Subscribe to our E‑Newsletter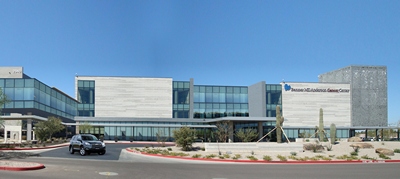 HKS, Inc. has been selected to design phase two of the Banner MD Anderson Cancer Center in Gilbert, Ariz. The three-story, 110,000-square-foot facility will provide additional space for state-of-the-art comprehensive cancer care for patients in the East Valley.

An important addition to Banner Gateway Medical Center's Campus, the Banner MD Anderson Cancer Center is a regional center of excellence providing comprehensive cancer treatment services in Arizona.
The new facility will focus on collaborative medicine with a conference center, resource library, counseling, alternative therapies, clinics, radiation therapy, infusion therapy, wellness center and physicians' offices.
"The overall vision for the project is to create a dynamic and collaborative culture that will provide compassionate, multi-disciplinary patient care," said Enrique Greenwell, International Associate AIA, senior designer with HKS. "The design will focus on creating a healing environment featuring beautifully landscaped courtyards, daylighting and spectacular mountain vistas from patient rooms and waiting areas. A healing garden, bistro-style cafe, community learning center and a boutique will provide a healing experience for cancer patients and their families."  
The project is designed and will be constructed using a modified Integrated Project Delivery (IPD) method. Banner Health representatives; HKS architects, designers and planners; DPR Construction team members; and specialized sub-consultants and subcontractors are co-locating on site to design the project collaboratively utilizing a single Building Information Model (BIM) approach. This unique approach allows the individual team members to work within their specific fields of expertise to build the project virtually, identifying conflicts and issues to determine solutions before the foundation is even poured.
"Throughout the Banner project, the team has used an integrated design process to allow the cancer center user groups and designers to experience the space in a virtual world," said John Niziolek, project manager with HKS, Inc. "This allows the team, in real time, to move and set up respective rooms and equipment in the most effective and efficient manner for the user group."
Greenwell notes, "We are working with HKS Clinical Research and Solutions – our in-house group that includes healthcare clinicians, researches and providers – to incorporate the latest technologies and design trends to provide ease of access to patients during their repeat visits for treatment."
The cancer center will be fully integrated into the adjacent Banner Gateway Medical Center. No construction timelines have yet been set.
Posted September 5, 2012
More Articles: