Subscribe Now
Keep up with the latest news with our magazine and e-newsletter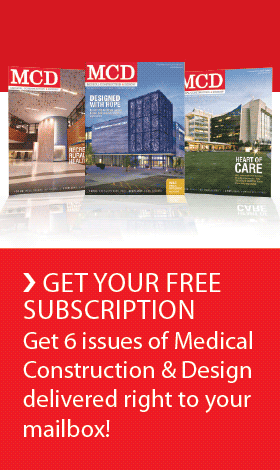 Subscribe to our E‑Newsletter
STAMFORD, Conn. — The Stamford Health System Board of Directors recently approved a plan to build the new Stamford Hospital in one phase versus the multi-phase approach previously announced. The single-phase plan is estimated to cost $450 million and would deliver a new hospital by spring 2016. In comparison, the previously approved multi-phase plan would span 10-15 years at a cost of $575 million.
"The rationale behind this decision included consideration of the hospital's strong financial performance, favorable interest rates, as well as the overall cost savings to complete the plan in a single phase," said Brian G. Grissler, Stamford Hospital's president and CEO. "Additionally, our goal is to deliver a first-class healthcare center to area residents as quickly as possible, with plans specifically designed to satisfy the growing needs of our patients."
To this end, some of the key features of the new hospital include:
• New patient care units with all private rooms and private bathrooms, as well as centralized nurses' stations for more flexible care delivery.
• An emergency department with separate treatment areas for trauma, cardiac, urgent, behavioral health and pediatric patients; 50 percent more treatment rooms; dedicated and easily accessible parking; and individual points of entry for walk-in and ambulance arrivals.
• Significantly larger surgical suites to accommodate the latest technology.
• A new pediatric unit in the Whittingham Pavilion adjacent to the current Neonatal Intensive Care Unit to centralize mother-child services.
• An expansion of the ICU from 16 to 24 beds, emphasizing the Hospital's commitment to critical care and tertiary services.
• A central location for all Heart & Vascular Institute services, including Electrophysiology, Catheterization and Interventional Labs.
The next step in the process is to receive final approval to construct both phases simultaneously from the Stamford Zoning Board. The hospital recently conducted a successful bond offering that secured $250-million in funding for the project. The additional funding for the new hospital is expected to come from philanthropy and hospital earnings.
Posted June 22, 2012
More Articles: