Subscribe Now
Keep up with the latest news with our magazine and e-newsletter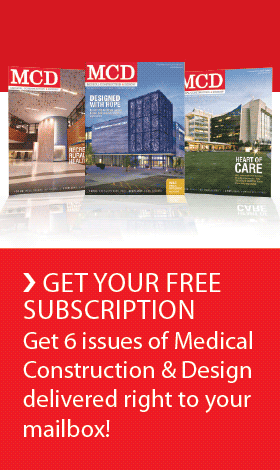 Subscribe to our E‑Newsletter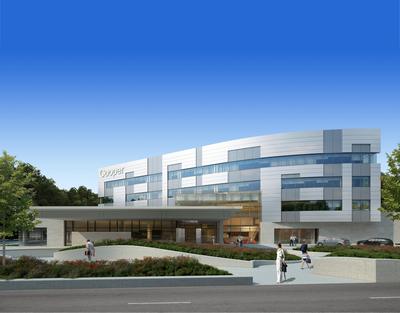 The Cooper Cancer Institute Breaks GroundCAMDEN, N.J. — The Cooper Cancer Institute, which completes an important new gateway for the Cooper University Hospital, recently broke ground. Architecture firm Francis Cauffman designed the building, which is part of CUH's initiative to create a regional health science campus in Camden and to better serve the surrounding communities.
CUH has 700 physicians and offers services in Southern New Jersey, Philadelphia and the Delaware Valley and the CCI is also the only facility in southern New Jersey partnered with The Cancer Institute of New Jersey. The institute creates a calming environment and brings progressive cancer treatment services under one roof, allowing for more flexibility and closer collaboration between doctors. The facility will be completed in September 2013.
Francis Cauffman designed the building so the three major components of the facility – radiation oncology, multidisciplinary care and infusion – occupy three separate floors. The multidisciplinary care floor houses exam rooms, diagnostics and treatment planning. Because it is in between the two medical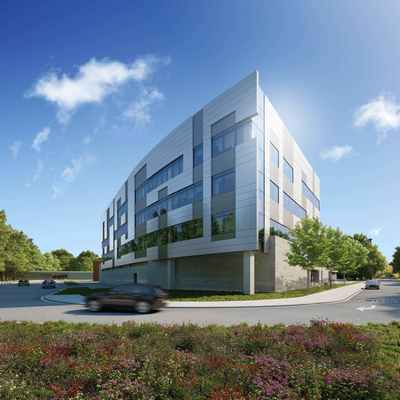 departments, patients have easy access to treatment and the exam spaces can be used efficiently by different teams.
To create healing spaces, Francis Cauffman conducted a series of cancer survivor focus groups, elicited feedback from user groups, evaluated full-scale mock-ups of patient care environments, and used evidence-based design principles.
In the face of a bewildering care process, the study revealed that patients want the ability to control their immediate environment, such as light levels, temperature, sun shading and the degree of privacy. Patients at the CCI will now have control over these features, easing a difficult experience. The landscaped entry courtyard, which will be shared with the existing inpatient rehabilitation facility on site, provides sunny seating areas for relaxation.
Photos courtesy of Francis Cauffman.
Posted May 16, 2012
More Articles: