Subscribe Now
Keep up with the latest news with our magazine and e-newsletter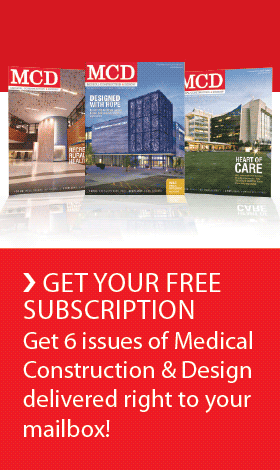 Subscribe to our E‑Newsletter
Stanford University President John Hennessy announced the launch of a campaign to transform health care at a local, national and global level. The $1 billion Campaign for Stanford Medicine will make investments in medical research and teaching, build a new Stanford hospital and accelerate the translation of new medical knowledge into leading-edge, coordinated patient care.

The medical center is already halfway to its goal, with $500 million in pledges and expectancies from individuals and corporate donors.
The Campaign for Stanford Medicine will help fund the construction of a new hospital on the current Palo Alto site. The new hospital, which will replace aging facilities and bring the medical center up to state seismic standards, will be designed around four patient care pavilions.
Among the early supporters, three fundamental partners made gifts of $50 million each to ensure the successful launch of the Campaign for Stanford Medicine and the construction of the new Stanford Hospital. The gifts are from Tashia and John Morgridge, Anne and Robert Bass, and the Redlich family. For their support, the Morgridges and the Redlich family will each name a patient care pavilion.
In addition, seven companies have committed $175 million for the project through the Stanford Hospital Corporate Partners initiative. These include founding members Apple, eBay, Hewlett-Packard, Intel, Intuit and Oracle, as well as NVIDIA, which joined the group in April.
The new hospital, on which construction will begin in 2013, will incorporate advanced technologies, such as state-of-the-art imaging equipment and new hybrid interventional platforms equipped for a variety of procedures, including surgeries and catheterizations. These flexible spaces will eliminate the need for separate patient prep and recovery areas for each type of procedure, and are expected to reduce infection risks and improve outcomes.
The hospital also will increase its space for treating major traumatic injuries and offer greatly expanded emergency services for the community, with 59 treatment bays for patients. All patient rooms in the new hospital will be private and will be surrounded by gardens and views of the foothills. Designed by architect Rafael Viñoly, the project encompasses 823,000-square-feet of new construction and is scheduled to open in 2018.
While a major portion of the campaign — $700 million — will support the new hospital, the remaining $300 million will fund a number of important initiatives in the School of Medicine that will transform the delivery of care and advance innovation and discovery.
A parallel fundraising campaign, "Breaking New Ground," continues to support the child health programs of the School of Medicine and a transformative expansion of Lucile Packard Children's Hospital. The children's hospital eventually will double in size, adding 150 private patient rooms and new family friendly surgical, diagnostic and treatment areas. Campaign funds also will be applied to training the next generation of pediatric leaders and discovering new cures for childhood diseases.
Read full details at: http://med.stanford.edu/ism/2012/may/campaign.html.
Posted May 8, 2012
More Articles: