Subscribe Now
Keep up with the latest news with our magazine and e-newsletter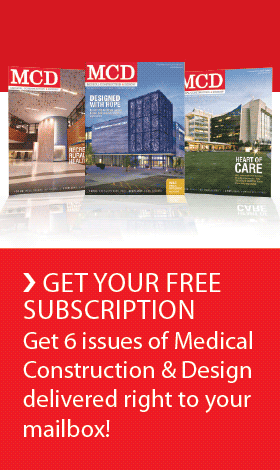 Subscribe to our E‑Newsletter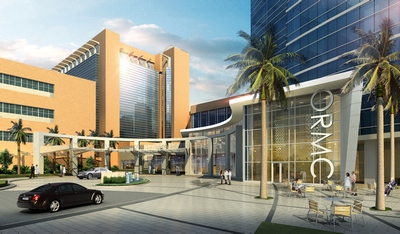 ORLANDO, Fla. — HKS Inc. has been awarded a major redesign/renovation project at Orlando Regional Medical Center. New construction will expand both the north and south ends of its downtown campus to improve patient care and clinical services, while expressing a new contemporary vision for the facilities.

"The delivery of healthcare is enhanced by design, and the project's vision creates an iconic and dynamic destination for health," said Teresa Swift, AIA, LEED AP, vice president and project designer for HKS. "Great emphasis was placed on creating a healing environment representative of the community's culture. The existing facility, some of which was constructed in the late 1960s, is very representative of the architecture of the time period with dense mainly solid masonry walls. The new project calls for transparency, energy and lightness of form."
Specifically, the project will consolidate existing beds and programs from ORMC's Lucerne Pavilion into its main facility with a new patient bed tower. The southern part of the project will increase the size of the emergency department, creating a four-story structure for the clinical departments.
On the north, a 10-story patient bed tower with a new entrance and lobby will reinforce the hospital's refocused campaign of "patient first" care delivery. The building is symbolically organized around a cylindrical patient vertical circulation core. On the lower levels, a new lobby emanates from this element in a radial pattern. The stone-clad cylinder is a major visual and organizational feature within the lobby. It is washed with natural light through the use of a wrap-around skylight, and acts as an impressive backdrop to the sleek, wood-wrapped reception desk.
Above, in the patient tower, the cylinder creates an axis by which the tower is anchored. The façade gently unfolds from it in light layers of curving curtain wall, a sleek and dynamic contrast to the boxy brick nature of the existing facility. The tower will be LEED-certified.
"The expression of the southern project emphasizes ORMC's state-of-the-art clinical practices, housing the expansion of the emergency, lab, cardiac and surgery departments," said Carl Beers, AIA, principal-in-charge with HKS Architects. "The exterior of the building is organized by an elevated, two-story clinical platform suspended within a framework of silver composite metal panels. The brick façade at level one is representative of the primary material of the existing facility and symbolically acts as a foundation for a more-contemporary architectural expression above."
According to Swift, the curved corner element is a nod to the architectural language of the existing MD Anderson Cancer Center, yet is reinterpreted in fresh new materials. "The corner element is clad in translucent, laminated glass that will be internally lit and act as a beacon at night. During the day, solar gain from the southeastern exposure will be mitigated by the vertical wood brise soliel."
Posted May 17, 2012
More Articles: