Subscribe Now
Keep up with the latest news with our magazine and e-newsletter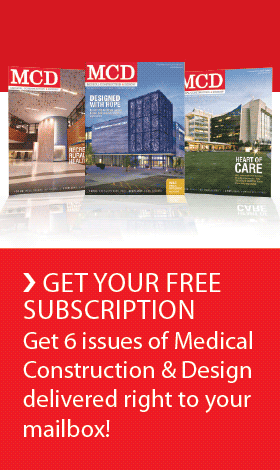 Subscribe to our E‑Newsletter
The former Mott and Women's Hospital complex, vacant since the opening of a new children's and women's facility in December, will become the home of a neuroscience-focused hospital.

To meet a surging demand for its high-quality advanced care, the University of Michigan Health System will expand its hospital capacity for adults and create Michigan's first hospital for diseases of the nervous system including the brain and spine.
The $163 million project was approved as a comprehensive approach to creating much-needed inpatient and intensive care beds, operating rooms and medical imaging space. The project will also realign U-M's adult hospital services for the best patient experience.
The project will create a new neuroscience-focused hospital in the building that formerly housed the C.S. Mott Children's Hospital and Von Voigtlander Women's Hospital. Those services for infants, children and pregnant women, and U-M's bone marrow transplant program, moved into a new facility in December.
As neuroscience services move into the new hospital, UMHS will also realign services in its main University Hospital to optimize inpatient services for cancer, cardiovascular disease, post-surgical care, and internal medicine services.
The end result: 120 more beds for adults, including 25 more intensive care beds – an 18 percent and 25 percent increase in capacity, respectively. Also, the project will add eight more operating rooms — a 22 percent increase — and new medical imaging equipment. The project is targeted to be completed at the end of 2014. UMHS will seek all needed approvals from the state Certificate of Need commission.
To enhance the patient experience, the project increases the number of private adult rooms at U-M by 29 percent. All rooms in the neuroscience building will be private.
The neuroscience part of the project includes a renovation of 163,000 square feet of clinical space, and 104,000 square feet of space for support services and offices.
An MRI machine formerly used for children will be converted to an intraoperative MRI, allowing surgeons to use real-time images to guide delicate operations on the brain and spine. This will be U-M's second intraoperative MRI, complementing one in Mott Hospital.
Patients with neurological conditions will all receive care in the building, along with some patients with other conditions who will be admitted to acute care general medicine units on the upper floors.
Several highly specialized clinical departments and programs will make their homes in the building, including Neurosurgery, Neurology, the Cranial Base program that focuses on conditions affecting the intricate anatomy in the lower part of the head and upper neck, the spine surgery services offered by U-M orthopedic surgeons and neurosurgeons, and the Cerebrovascular Disease program that treats problems of the blood vessels in the brain.
The reconfiguration of the space is being done with an eye toward offering cutting-edge therapies and therapies that are emerging from U-M research, as well as studies of patient outcomes. The idea, say clinical leaders, is to make the facility an advanced model of care.
At a time when many other Michigan hospitals are 70 to 80 percent full on average, UMHS has been at or near 90 percent of capacity for adult inpatients, and 85 percent for adult intensive care patients, for several years. Such averages include weekends, when the number of patients is reduced – meaning that on many weekdays, UMHS inpatient beds are completely full.
U-M's adult operating rooms in University Hospital and the Cardiovascular Center are also operating at capacity. With the neuroscience project, the need for larger ORs to house the ever increasing technology and equipment for specialized operations will be met.
Over just the past four years, demand for adult inpatient care at UMHS has grown 3.7 percent a year, and demand for adult intensive care has grown 3.4 percent a year. Demand for observation care – short stays of a day or so after an emergency room visit or for less-acute conditions — has grown 22 percent each year in that same time. UMHS has created several observation units in this time, but even so, demand has outstripped supply. As the state's leading center for trauma and acute illness, UMHS also needs to maintain a certain amount of "surge" capacity for emergencies.
UMHS has coped with the rising demand over the past decade by opening an ambulatory surgery center in 2006 and the Cardiovascular Center in 2007, expanding the Emergency Department in 2011, adding medical, surgical and cardiac observation units, and making many operational improvements to transition patients to home care or skilled nursing facilities more efficiently. The unit in University Hospital that was vacated in December by the adult bone marrow transplant program has already been renovated and is about to reopen for other cancer patients. Outpatient capacity is also being expanded, at both the Taubman Center on the main medical campus, and at a new location in Northville Township that will open in 2014.
Posted April 19, 2012
More Articles: