Subscribe Now
Keep up with the latest news with our magazine and e-newsletter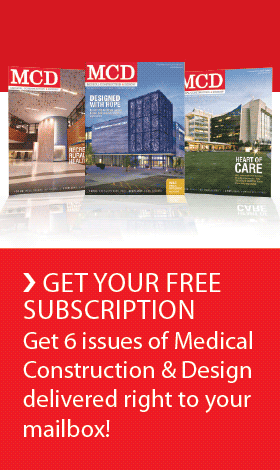 Subscribe to our E‑Newsletter
DUBUQUE, Iowa — Dubuque Mercy Health Foundation announces the $3-million goal has been reached for Campaign ICU, the capital campaign for new intensive care and cardiovascular units at Mercy Medical Center – Dubuque. The new units are scheduled to open in August.

"The extraordinary generosity of the people of Dubuque never ceases to amaze," said Russell M. Knight, Mercy's president and CEO. "Once again, individuals, corporations, and foundations have risen to the occasion in support of the heart program at Mercy. After contributing over $3.8 million for the new Cardiology Center just eight years ago, hundreds of people have rallied to the cause of a new Intensive Care Unit and Cardiovascular Unit, donating over $3 million to Mercy during the depths of the most severe economic recession since the Great Depression."
More than 400 individuals, corporations, and foundations contributed to the capital campaign, pushing the amount raised to just $200,000 from the $3-million goal. The final goal was achieved by a challenge set by Todd Moyer, general manager of Diamond Jo Casino: If the campaign committee could raise an additional $100,000, the Diamond Jo would match it, which would bring the grand total to $3 million.
That challenge has been met. The Physicians of Medical Associates Clinic increased a contribution from $500,000 to $600,000, and the Diamond Jo honored its $100,000 match.
"Our challenge was met practically overnight. The generosity of people in our community is inspiring," Todd Moyer said. "We're happy to help fund the new Intensive Care Unit in partnership with Mercy and commend them for bringing this level of critical patient care to our community."
John Tallent, CEO of Medical Associates Clinic, P.C., reflects on the project. "We are pleased to be able to participate in the creation of the new Intensive Care Unit at Mercy Medical Center," stated Mr. Tallent. "The new ICU will provide state-of-the-art technology, ensuring the provision of superior care for patients during the most critical stages of illness. Residents of Dubuque and the surrounding Tri-State area are fortunate to have access to life saving services of this quality in our local community."
Tom Yunt, president and CEO of Woodward Communications, served as chairperson of Campaign ICU. "The ultimate success of the Mercy ICU Campaign was the result of the hard work, dedication and commitment of our ICU Campaign Cabinet and their combined focus and commitment to Mercy and its mission," said Mr. Yunt. "In addition to personal and business responsibilities, this gifted group of men and women invested countless hours in planning meetings, making presentations and working with and alongside our valued contributors in making this long-time dream a reality for Mercy, its patients and health care professionals. I'm in awe and very proud of our Campaign Cabinet and continue to be in their gratitude for their many contributions in making the Mercy ICU Capital Campaign a success."
A video of John B. Donovan, Executive Director of Dubuque Mercy Health Foundation, speaking about the campaign, along with footage of the units under construction, is available at http://www.youtube.com/watch?v=8CMG7a_g7GA.
Posted March 30, 2012
More Articles: