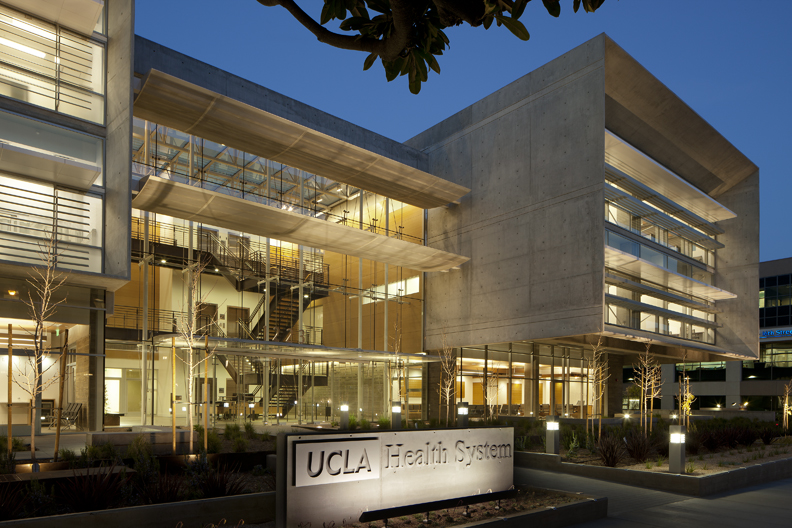 Subscribe Now
Keep up with the latest news with our magazine and e-newsletter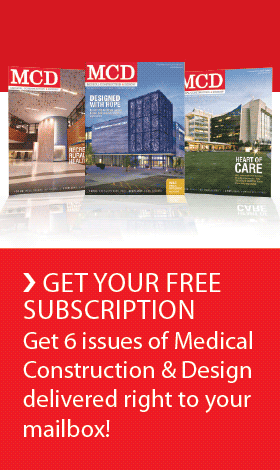 Subscribe to our E‑Newsletter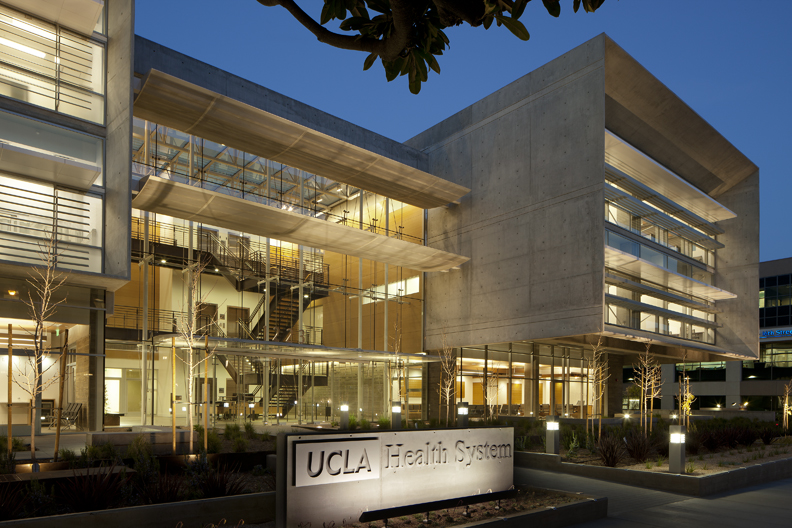 LOS ANGELES, Calif. — UCLA Health System and Nautilus Group announce the completion of the new UCLA Outpatient Surgery and Medical Building, which will begin accepting patients in the spring.

Michael W. Folonis Architects designed this new component to the UCLA Health System's Santa Monica campus to house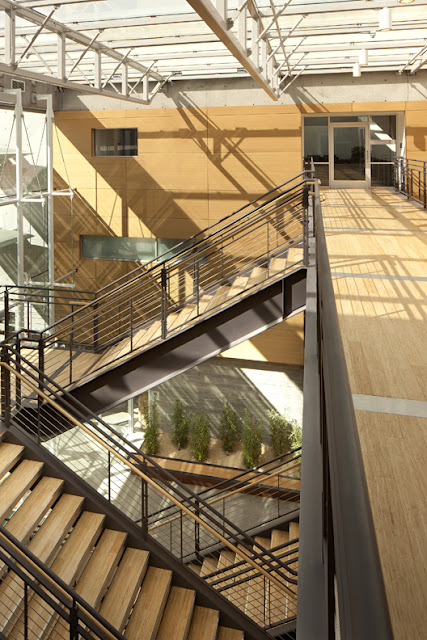 eight operating rooms, two linear accelerators for radiation oncology and a pharmacy, as well as clinical medical offices. The 50,000-square-foot hybrid facility, developed by Randall D. Miller, P.E., of Nautilus Group, is slated for LEED Gold certification.
"This magnificent building will be a great addition to our new Santa Monica campus," says Dr. David Feinberg, CEO of UCLA Health System. "It will not only increase our surgical capacity in Santa Monica, but also help us provide a better patient experience to those undergoing outpatient procedures or radiation therapy." He added that the building will be the health system's first to achieve the coveted LEED Gold designation.
Inspired to create a patient-focused healing environment that achieves a high standard of efficiency in healthcare design, MWFA designed a structure formed by a pair of concrete rectangular volumes joined by an expansive glass box housing the grand, naturally lit atrium. The central atrium brings life to the facility, while acting as the main pedestrian artery. For an enhanced indoor-outdoor connection, landscape architect Pamela Burton & Company designed a series of green spaces, including a large exterior garden seating area to give patients and family a natural setting to wait and reflect.
The architects were inspired by Modernist principles of indoor-outdoor connectivity, passive solar design and a reduced materials palette. Additional influences of early Californian Modernism are evident in the building's clean lines and material choices, such as a glass, steel, poured-in-place and board-formed concrete, and bamboo.
To further elevate the patient experience, Nautilus Group developed a state-of-the-art, fully automated parking system, which allows visitors to quickly retrieve their vehicles while waiting in a beautifully outfitted parking lobby. The parking system reduces the garage footprint by 50 percent and increases energy efficiency, contributing to meeting LEED Gold certification requirements.
Additional sustainable features include a passive solar design, recycled and locally sourced materials, efficient water systems, and a large roof-top photovoltaic system providing approximately 15 percent of the building's energy needs.
While still on the boards, the innovative design of the UCLA Outpatient Surgery and Medical Building garnered MWFA a 2011 National Healthcare Design Award from the AIA Academy of Architecture for Health, a 2011 Design Award from the Southern California Development Forum, 2010 NEXT LA Honor Award from AIA/Los Angeles, and a 2010 Westside Prize from the Westside Urban Forum.
Project Team
Architect: Michael W. Folonis Architects
Architect of Record: Nautilus Group
Client: Sixteenth Street Medical Center
User: UCLA Health System
Landscape Architect: Pamela Burton & Company
General Contractor: Nautilus Group
Mechanical Engineer: Vision Mechanical
Plumbing/Electrical Engineer: Levine Seegel Associates
Structural Engineer: Nautilus Group
Medical Planner: Planning Decision Resources/George Pressler, FAIA
LEED and Acoustical Consultant: Arup
Lighting Designer: Kaplan Gehring McCarroll Architectural Lighting
Photographer: Tom Bonner
Posted February 27, 2012
More Articles: