Subscribe Now
Keep up with the latest news with our magazine and e-newsletter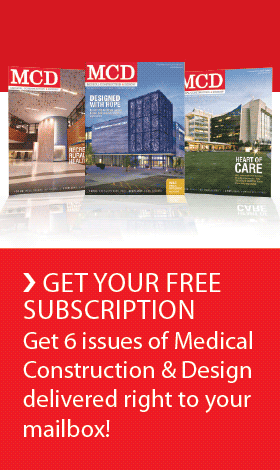 Subscribe to our E‑Newsletter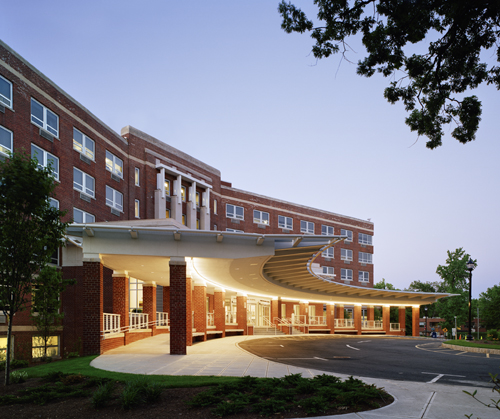 HOUSTON, Texas — At Morristown Memorial Hospital in Morristown, N.J., the renovation of a single floor, Simon Level 5, has received Gold LEED Commercial Interiors certification from the U.S. Green Building Council. The 14,070-square-foot project, the renovation of a 1948 semi-private room bed floor into an inpatient unit focused on oncology patients, encompasses 30 patient rooms and support areas. Although small in scope the project has had high impact at the hospital, demonstrating sustainability can be achieved despite the challenges of being located in an existing building.

"Early in the design process, the hospital decided that the Simon Level 5 renovation would be an example of green-building design at Morristown Memorial Hospital," Charles Griffin, senior principal at WHR. "They recognized that the project would establish a precedent and have positive effects on the hospital as a whole. They are to be commended for their long-term thinking."
Located in the Simon Building, which serves as the main entrance leading into the Morristown Memorial Hospital campus, the project comprises three patient room wings connected by a centralized nursing station and elevator lobby. Patient rooms are located along the perimeter of the building, making them easily accessible to nursing staff. Newly installed air-handling units on the building's rooftop and deck-to-deck wall partition provide patient room ventilation and air conditioning.
The project is designed to 25-percent water use reduction and 21.28-percent lighting power density reduction. In addition, 77 percent of construction waste was recycled and diverted away from the landfill. Sustainable project materials and high indoor environmental quality were a focus of the design and construction, resulting in 12.6 percent materials with recycled content, 61 percent manufactured regionally, and 13 of 35 LEED points achieved by the project coming from the IEQ category. The hospital's decision to reuse all of the patient beds resulted in 68 percent furniture reuse for the project, thus capitalizing on existing resources to conserve the new. The project's urban location with a transportation network and community connectivity also contributed toward the LEED certification.
In an effort to make the entire Simon building more energy efficient, improvements were made to other portions of the building outside the immediate project scope. The two new air-handling units were sized not only serve the fifth floor, but to improve the indoor air quality of floors 2-4 as well. Improvements were also made on the Simon building rooftop where 53 percent of the building's rooftop was replaced with a new, high-reflective, roofing material.
"Small projects like this are increasingly important in achieving bigger sustainability goals," notes Komal Kotwal, who led the sustainability effort for WHR. "When tight budgets restrict new building, we can still make significant, if incremental, progress with projects like Simon5."
Posted February 1, 2012
More Articles: