Subscribe Now
Keep up with the latest news with our magazine and e-newsletter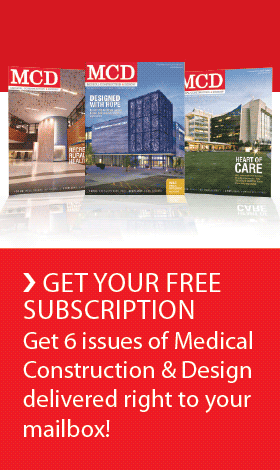 Subscribe to our E‑Newsletter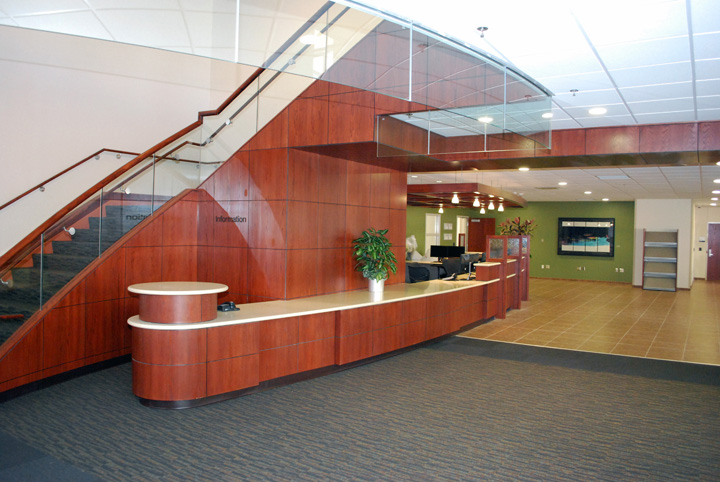 IOWA CITY, Iowa — The new Holden Cancer Center of University of Iowa Hospitals and Clinics recently celebrated an open house attended by patients, staff and members of the public. The $12-million facility was designed by Heery International.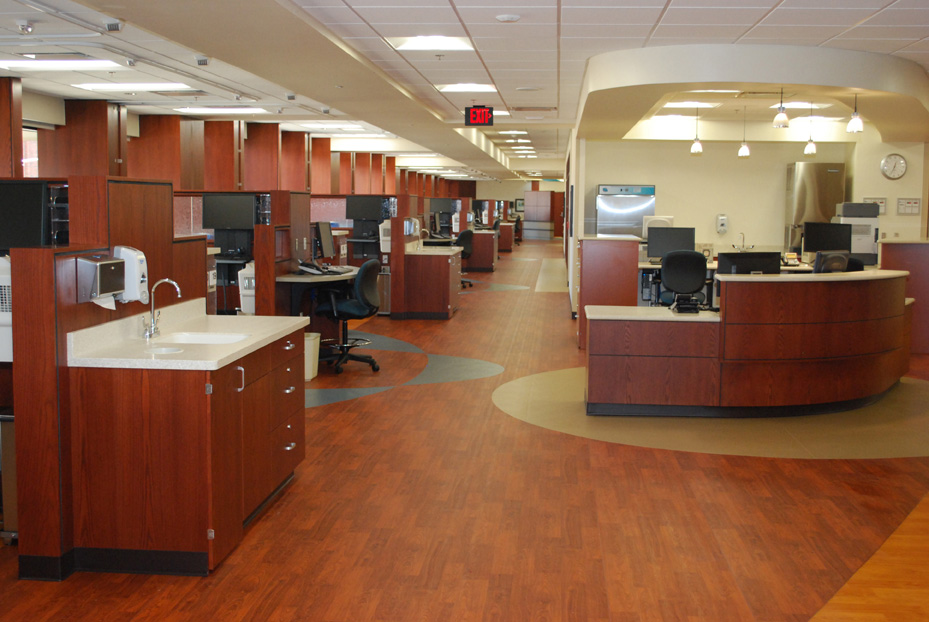 Offering state-of-the-art care in 64,000-square-feet of renovated space, the Holden Cancer Center is located on two floors in the Pomerantz Family Pavilion. It includes a new clinic and infusion bay areas in a modern, patient-friendly environment, offering everything from chemotherapy to radiation and other treatments. The new cancer clinic provides a significant increase in patient space from the prior facility, which was located in an adjacent building. It features 37 exam rooms and two procedure rooms. The second-floor infusion suite grew from 28 chairs to 40, eight of which are in private rooms.
Many aspects of the center's design are aimed at enhancing efficiency and reducing patient waiting times. In particular, the centralized and team-specific staff workrooms are intended to improve patient tracking, and a new pneumatic tube system, which will deliver samples to the lab in two minutes rather than the 13 minutes for current delivery, reduces wait times for lab results. There also is an onsite pharmacy. The clinic also includes a larger and more centralized space for research, bringing together a core group of cancer center staff who work on clinical trials. The cancer center conducts nearly 300 clinical trials at any given time.
According to Phillip Nussbaum, Heery's project manager, the facility provides a very warm, comfortable environment.
"The infusion bay area has a lot of wood paneling and trim and a variety of ceiling heights," Nussbaum said. "Patients are often very sensitive to cold during infusions, so we've installed individual electronic shading controls they can use to make themselves more comfortable. The infusion bay walls are only half height so patients, who are often there for hours, can see and chat with other patients or their family, or close a curtain if they prefer privacy."
A skywalk leading to the pavilion from the outside contains artwork and affords beautiful views. A new healing garden of plantings, trees and grass provides a place for patients and family members to relax before, after or between treatments. There is also a fireplace and built-in aquarium in the center.
"It has always been our goal to deliver world-class care to our patients," said John Buatti, M.D., deputy director for clinical cancer care at the Holden Comprehensive Cancer Center. "Now we can deliver it in an environment that is comfortable and comforting, safe and efficient and truly designed to put the patient at the center of this team."
Posted February 29, 2012
More Articles: