Subscribe Now
Keep up with the latest news with our magazine and e-newsletter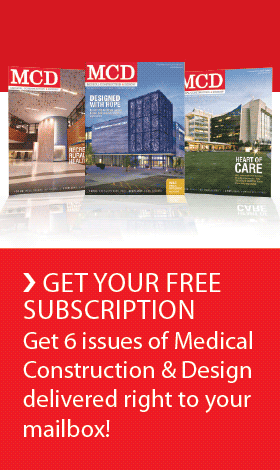 Subscribe to our E‑Newsletter
NEW YORK, N.Y. — The U.S. Environmental Protection Agency and Hackensack University Medical Center have entered into an agreement to enhance environmental practices at the hospital. The medical center has pledged to reduce its use of plastics, reduce and recycle solid waste, complete the final phase of its green roof, use nontoxic cleaning products, conserve energy and water, and reduce air pollution from its vehicles. The Hackensack University Medical Center is the first hospital in Bergen County to sign such an agreement with the EPA.

Under its Memorandum of Understanding with the EPA, Hackensack University Medical Center has agreed to:
• Achieve at least a 10-percent reduction in energy consumption and become an EPA Energy Star partner.
• Reduce plastic bottle use by 15 percent by 2013 by using bottle-less water coolers.
• Increase the hospital's recycling rate from 14 percent of solid waste to 35 percent and continue to donate, sell or properly recycle all electronic waste.
• Recycle or reprocess laser toner and inkjet cartridges and reduce the use of mercury and di-2-ethylhexyl phthalate/polyvinylchloride (DEHP/PVC) throughout the hospital.
•Use construction materials with recycled content.
• Recycle or reprocess equipment.
• Install water conserving equipment, including the installation of low-flow toilets and faucets.
• Reduce air pollution from construction vehicles and equipment by requiring the use of ultra-low sulfur diesel fuel by promoting the use of best available pollution control retrofit technologies on construction equipment and by implementing a no-idling policy.
• Complete the medical center's 7,000 square-foot green roof and garden, which will reduce stormwater runoff.
Hackensack University Medical Center will submit an annual status report to the EPA, which the agency will use to determine the environmental benefits associated with the hospital's "green" activities and provide feedback on ways to improve its environmental performance.
For more information on EPA green agreements, visit http://www.epa.gov/region02/greenteam.
Posted February 23, 2012
More Articles: