Subscribe Now
Keep up with the latest news with our magazine and e-newsletter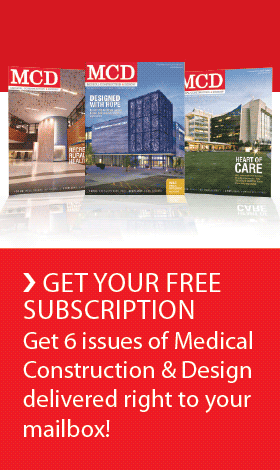 Subscribe to our E‑Newsletter
MORGANTOWN, W.Va. — WVU Hospitals has announced plans to construct a 10-story tower to address capacity issues and better serve the healthcare needs of all West Virginians. The expansion marks its largest construction project since the construction of Ruby Memorial Hospital in the late-1980s. As a result of the expansion, WVU Hospitals expects to add 750 permanent jobs and 139 new beds.

"Our goal is to provide access to all of the great resources we have here at WVU Hospitals' Ruby Memorial and WVU Children's Hospital for anyone who needs them," Bruce McClymonds, president and CEO of WVU Hospitals, said. "In doing so, we will remain true to our mission of caring for people from every corner of the state and beyond."
The $280-million tower will take four years to complete. It will expand WVU Children's Hospital's Neonatal Intensive Care Unit, the Emergency Department and the Jon Michael Moore Trauma Center. The tower will also expand the hospital's other intensive care units.
The expansion will require the construction of a new and larger Rosenbaum Family House and Child Development Center, at sites on campus to be determined. The expansion will also result in expanded food service and conference spaces and additional elevators, parking and campus roadways. Currently, all but 30 hospital rooms are private. When the project is complete, all patient rooms will be private.
"As the population of the state continues to age, the demand for our services is going to continue to grow. By expanding, we can address that demand," McClymonds said. "And, with more than 500 transferred to us each month from hospitals throughout the state, we can ensure West Virginians won't have to leave the state to receive the highest quality healthcare."
Christopher Colenda, M.D., M.P.H., chancellor for WVU Health Sciences, said the expansion is also important to the educational, research and outreach missions of the Health Sciences Center's strategic plan, which includes the addition of 70 clinical faculty members to the School of Medicine over the next five years.
"Increasing state-of-the-art clinical care space will allow us to enhance our 21st century academic health system," Dr. Colenda said. "It impacts everything we do – from research to clinical care to educating future generations of healthcare providers."
The expansion will be subject to Certificate of Need approval by the West Virginia Health Care Authority. Construction costs are estimated to be $248 million with the remaining $32 million for financing and other related costs. The project will be financed by WVU Hospitals, Inc., a member of the West Virginia United Health System. No state funds will be sought and no extraordinary rate increase is anticipated as a result of the construction.
Posted January 16, 2012
More Articles: