Subscribe Now
Keep up with the latest news with our magazine and e-newsletter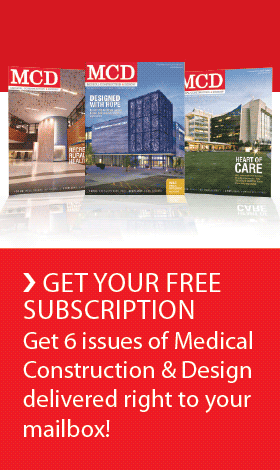 Subscribe to our E‑Newsletter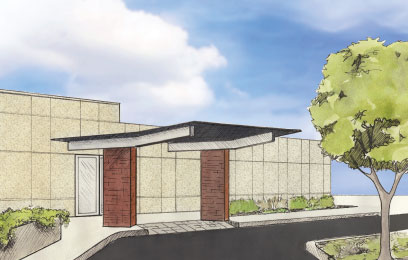 HOUSTON, Mo. — The Texas County Memorial Hospital Healthcare Foundation has launched "Care for Your Future" a $3.2-million capital campaign to construct and a new surgical department and a tornado-safe room to be attached to the current hospital.

The Foundation's Care for Your Future project will complement the current $19.1 million, 59,000-square-foot expansion and renovation project already underway at the county hospital.
"Our hospital board of trustees has committed to continuing to build on the hospital's firm community healthcare foundation by expanding the size of the hospital by 59,000-square-feet with the new medical surgical department and new 13-bed emergency department and radiology suite," Wes Murray, CEO at TCMH, said.
"To continue to build on the future of patient care at TCMH, we must press forward continuing to improve all of our patient care areas, including surgery, obstetrics and intensive care," Murray explained. "Construction and renovation of the surgery department must be done first."
Murray noted that surgical services are a key component to providing primary care and taking care of obstetrics and intensive care patients.
The surgical department construction project will also include construction of a Federal Emergency Management Association approved tornado-safe room.
"The FEMA approved tornado safe room will provide safe care for our patients, staff and community members during severe weather," Murray said. "We are the first hospital in the state of Missouri to receive funding for a tornado-safe room for our community."
Murray explained that the TCMH Healthcare Foundation was asked by the hospital board and administration to take on a capital campaign project to help fund the additional construction needs. TCMH does not receive county tax funds to assist in building and maintaining the hospital facilities or to help run the day-to-day operations of the hospital.
The new surgery department will double the size of two operating rooms and add an outpatient surgery room for 6,091 of climate controlled space. The latest technology will be incorporated in the building and design of the new department which increases operating room efficiency. Seven private pre- and post-surgery bays will be part of the new department, increasing privacy for patients and their family members and allowing for infant/parent bonding following C-sections.
The tornado-safe room will have 4,000 square feet of climate-controlled space that can be utilized as waiting space during non-threatening weather times. During threatening weather, the room will be capable of sustaining 250 mile per hour winds for two hours as well as providing shelter for up to 462 patients, staff members and community residents. The tornado-safe room at the hospital will enhance the hospital's capabilities for triage during times of mass casualty as well as supplying an additional generator with backup power.
FEMA has already approved a portion of the funding to build the tornado safe room, and the $562,000 in FEMA funds is included in the $3.2-million fundraising goal. For additional information, visit www.tcmh.org.

Image source: www.tcmh.org.
Posted January 26, 2012
More Articles: