Subscribe Now
Keep up with the latest news with our magazine and e-newsletter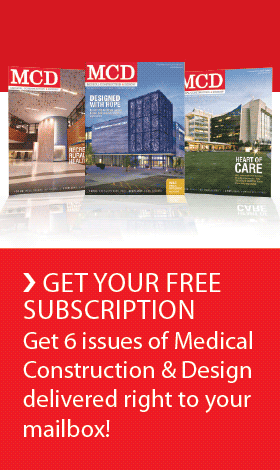 Subscribe to our E‑Newsletter
KANSAS CITY, Mo. — Saint Luke's Hospital of Kansas City will soon have a dedicated neuroscience facility to house its renowned stroke and neuroscience programs. Formerly known as Saint Luke's Brain and Stroke Institute, its new name – Saint Luke's Neuroscience Institute – reflects the program's growth and vision to become one of the leading neuroscience centers in the country.

Leaders of a $20-million fundraising campaign for Saint Luke's Neuroscience Institute will kick off renovations with a wall breaking ceremony at 4 p.m., Tuesday, Jan. 24, on the first floor of the former Saint Luke's Mid America Heart Institute building. The campaign is chaired by Marilyn Rymer, M.D., Neuroscience Institute medical director, and community leader John MacDonald. Honorary chairs are Marshall H. Dean Jr. and Graham Hunt.
Saint Luke's Neuroscience Institute anticipates moving into the Heart Institute's previous space by the spring of 2013. Following the Heart Institute's successful model of integrated care delivery, the neuroscience program will consolidate its diagnostic, surgical, interventional, intensive care, and other services into one neuroscience tower with approximately 88,000-square-feet. The $26.7-million renovation project will upgrade the 30-year-old structure and allow for expansion of the Neuroscience Institute's centers of excellence; provide facilities for new programs, such as the minimally invasive spine center; and provide an even higher level of comfort and quality patient care.
"In addition to new space for intensive care and state-of-the-art monitoring capability, such as continuous EEG, the real story is the concentration of clinical expertise," said Dr. Rymer. "All neuro patients needing intensive care will be in the same space, with nurses and physicians who are experts at taking care of these patients. This will give us the opportunity to develop a neuro critical care service that is the model for best practices across the country. Being in the same space facilitates communication, learning and optimal outcomes."
Saint Luke's Neuroscience Institute has made a profound difference in the health of Kansas City residents and the region, including being recognized as one of the top stroke programs in the country. Its pioneering work with the clot-busting drug tPA and mechanical clot-removal devices have garnered attention from national media and policy makers.
"This new facility is part of a renaissance taking place on the Saint Luke's Hospital campus," said Julie Quirin, hospital CEO. "Saint Luke's Neuroscience Institute already has an impressive track record and we envision an even brighter future. This dedicated building will provide our neuroscience team with a facility that is equal to the clinical, education, and research efforts taking place within."
The campaign for Saint Luke's Neuroscience Institute will enable it to make a quantum leap in diagnosis and treatment of neurological and spinal disease, including not only stroke, but brain tumors, aneurysms, epilepsy, Alzheimer's, and Parkinson's disease. The campaign seeks to make this possible by raising $5 million for equipment and renovations and $15 million for programs and endowment.
Specific capital improvements include:
• Four dedicated, state-of-the-art neurosurgical operating rooms (an increase from one to four)
• Three dedicated neurointerventional laboratories (including one new "bi-plane" imaging system)
• Expanded epilepsy monitoring unit
• State-of-the-art neurodiagnostics laboratory
• Expanded private rooms and 18 ICU rooms to accommodate the latest equipment
• Expansion from 27 to 48 private beds to support existing and growing service lines, such as epilepsy, brain tumor, and aneurysm treatment.
Posted January 20, 2012
More Articles: