Subscribe Now
Keep up with the latest news with our magazine and e-newsletter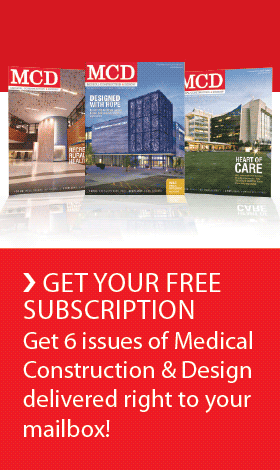 Subscribe to our E‑Newsletter
CONCORD, Calif. — A new research report provides insight into what carefully selected visual art can do to not only impact emergency room patient and visitor behavior, but also the overall healthcare experience. The report, "Impact of Visual Art on Waiting Behavior in the Emergency Department" summarizes the methods used to select artwork and describes a systematic behavioral-observation tool used to study and report the behaviors of patients in the waiting rooms of two prominent hospitals.

"The purpose of this study was two-fold; first it validates and expands the existing evidence on 'restorative' visual images for healthcare through a comprehensive review of literature. And second, it analyzes the effect of still and video nature art on waiting behavior of emergency room patients and visitors" says Upali Nanda, Ph.D., Assoc. AIA, EDAC, vice president, director of research, American Art Resources, the study's principal investigator and main author.
For the report, the team conducted an extensive literature review based on the existing evidence on stress-reducing visual imagery, and also reviewed theoretical, experiment-based and neuroscientific studies in order to select a set of visual images. Trained observers then noted behavior displayed in the two emergency waiting rooms where they had installed the selected artwork.
The authors found that an evidence-based positive distraction can reduce restlessness, which could be an indicator of patient anxiety and stress; decrease people watching, which has privacy implications; and increase socialization, which could impact social support, and improving the overall healthcare experience.
Hospitals participating in the case studies were Ben Taub General Hospital and Memorial Hermann Hospital both in Houston, Texas. To read the entire free report, visit http://www.healthdesign.org/chd/research/impact-visual-art-waiting-behavior-emergency-department
About The Center for Health Design
The Center for Health Design (CHD) is a nonprofit organization that engages and supports professionals and organizations in the healthcare, construction, and design industry to improve the quality of healthcare facilities and create new environments for healthy aging. CHD's mission is to transform healthcare environments for a healthier, safer world through design research, education, and advocacy. For more information, visit www.healthdesign.org.
Posted December 8, 2011
More Articles: