Subscribe Now
Keep up with the latest news with our magazine and e-newsletter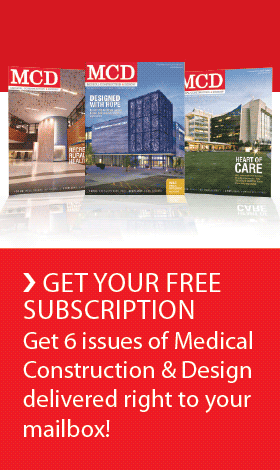 Subscribe to our E‑Newsletter
SAYRE, Pa. –Layton/Nexus of Sandy, has been chosen as the design/build firm for the new Troy Community Hospital in Pennsylvania. Layton Construction Company is the build component and Architectural Nexus will be performing the design work. Architectural Nexus has design experience in the areas of healthcare, education, municipal, recreation and religion.
According to Guthrie Facilities Project Manager Anita Kingsbauer, there are several advantages to working with a combined design/build firm.
"The team is integrated from the very beginning stages of the project, which allows for any design work to be simultaneously analyzed for cost and construction feasibility," she said. "Changes are accommodated quickly, saving time, paperwork and money."
Another benefit is once the approvals are in place, construction can begin on the early parts of the project while design continues on the later elements. The biggest benefit is the fact there will be a single point of responsibility for all aspects of the project, streamlining communication and increasing efficiency.
The Troy Hospital team has visited two sites of similar facilities to see design ideas and learn from those who have "gone on before." The next steps include floor plan design and working on concepts such as department adjacencies. The hospital Board of Directors plans to finalize the site selection this month. The groundbreaking is planned for the spring of 2012.
Posted December 8, 2011
More Articles: