Subscribe Now
Keep up with the latest news with our magazine and e-newsletter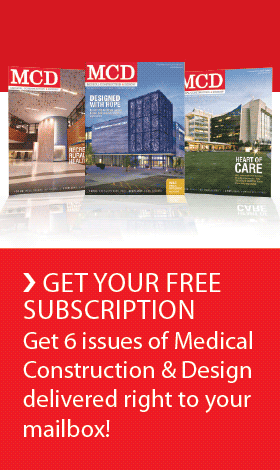 Subscribe to our E‑Newsletter
NASHVILLE, Tenn. — The Baptist Hospital Foundation announced that it has received one of the largest donations in its history, a $5-million gift from The Deborah and C.A. Craig, II Family Foundation, to expand the hospital's wound care services. It is also one of the largest gifts to the foundations of Saint Thomas Health.

The gift will be used for construction of a new Craig Center for Advanced Wound Healing at Baptist Hospital and to further expand wound-care services for the community. The name of the facility will recognize the lead gift made in honor of C.A. "Neil" Craig, II.
Neil Craig, a long-time senior executive of National Life and Trust and second president of the Saint Thomas Foundation, was committed to helping others. He was active in fundraising and support for healthcare philanthropy from the mid 1970s and was a founding honoree of the Saint Thomas Health Foundation's Seton Society. He received care from the Wound Care and Hyperbaric Medicine Center at Baptist Hospital during an illness prior to his death in June 2009. Since that time, his wife Deborah Craig has become an advocate and supporter for improving wound care and the patient experience.
"During Neil's treatment, I saw firsthand how he benefited from wound care therapies and realized there was an opportunity to further enhance the experience at Baptist Hospital, while changing and rebuilding the lives of other patients who receive wound care," said Deborah Craig. "We are appreciative for Baptist Hospital's care and are excited that the greater regional awareness created by this gift will lead to new and advanced treatments for wound care."
The current Wound Care and Hyperbaric Medicine Center at Baptist Hospital is located on the first floor of the Select Specialty Hospital building on the Baptist Hospital campus on Hayes Street in 6,100-square-feet of space that is now at capacity. The center offers a variety of clinical tools, including state-of-the art hyperbaric chambers, which speed the wound healing process. Complications from chronic non-healing wounds are severe and can lead to infection, amputation and a significant decrease in the quality of life.
The Craig Center for Advanced Wound Healing will be located at the corner of Murphy Road and 20th Avenue on the Baptist Hospital campus across from the North Tower Medical Office Building and The Hospital for Spinal Surgery. Groundbreaking is anticipated in February 2012 with a tentative opening in November 2012. Gresham Smith and Partners is the project architect.
The center, with 20,000-square-feet of space, will address the need for more clinical space and improved accessibility. In addition, it will provide a larger focus on prevention and treatment of diseases – such as peripheral vascular disease – that lead to non-healing wounds. Using a multidisciplinary and patient-centered approach, screening, diagnostic, education and cutting-edge therapeutic and treatment services will be within a single facility. The Diabetes Center at Baptist Hospital will also re-locate to this building.
Posted December 21, 2011
More Articles: