Subscribe Now
Keep up with the latest news with our magazine and e-newsletter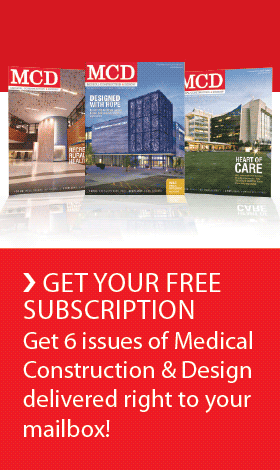 Subscribe to our E‑Newsletter
STILLWATER, Minn. — Work recently began on Lakeview Hospital's latest campus project – a healing garden to benefit patients seeking treatment through the Oncology and Infusion Services Department. Lakeview contracted with local landscape engineers at Abrahamson Nursery for the project, which will be complete in spring of 2012.

The project was adopted by the employees of Lakeview Health with fundraising conducted through the Lakeview Foundation. More than $80,000 was raised to support the effort, with a substantial grant provided by HealthPartners. In addition, several donations from grateful patients and families provided funds for the project.
The healing qualities of nature on the mind, body and spirit are evidenced by a number of studies. Simply viewing natural scenes, including gardens, can significantly reduce stress for patients, providing a calming, restorative effect on their well-being. Similar findings were made on the impact our natural environment can have on reducing stress levels for employees and improving patient/family satisfaction in the care received.
The garden will be located along the length of the building on Everett Street, and along the south side adjacent to the parking lot. It will feature a number of perennials and annuals that celebrate Minnesota's broad horticultural base. Maintenance of the garden will be provided by volunteers in local garden clubs, Abrahamson Nursery and Lakeview Hospital grounds crews. A dedication ceremony will be scheduled next spring as completion of the project draws near.
About Lakeview Hospital
As the fifth oldest hospital in Minnesota, Lakeview understands the need to evolve in order to provide the highest possible level of healthcare. Over the past few years, it has progressed into one of Minnesota's finest hospitals, assuming a leadership role in patient satisfaction and procedural advancements. The nonprofit hospital has 81 beds, including bassinets. For details, visit www.lakeview.org.
Posted November 14, 2011
More Articles: