Subscribe Now
Keep up with the latest news with our magazine and e-newsletter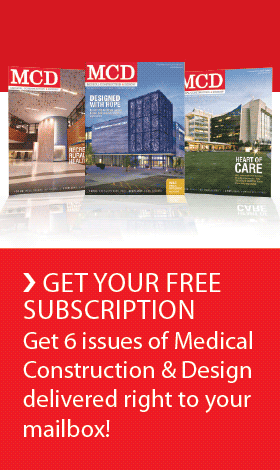 Subscribe to our E‑Newsletter
ATLANTA, Ga. — ASHRAE recently announced its Technology Award winners. The award recognizes outstanding achievements by members who have successfully applied innovative building design.

The designs incorporate ASHRAE standards for effective energy management and indoor air quality. The awards communicate innovative systems design to other ASHRAE members and highlight technological achievements to others around the world. Winning projects are selected from entries earning regional awards.
Blake Ellis, P.E., Burns & McDonnell, Kansas City, Mo., received first place in the new industrial facilities or processes category for Thermal Energy Storage at the Texas Medical Center, Houston, Texas. The owner is Thermal Energy Corporation, Houston, Texas.
In 2007, master planning determined that the cooling load of the 80,000-ton chilled water system that served the Texas Medical Center would double over the next two decades. With that in mind, the owner sought the most cost-effective way to provide the increased quantity of chilled water to the campus while maintaining the high level of reliability to serve the critical needs of the medical center.
It was determined that thermal energy storage in a load-leveling scheme was the most cost-effective first step to meet the increased chilled water demand. This resulted in the selection of an 8.8-million gallon stratified chilled water storage tank; with a height of 150 feet, it is the tallest stratified chilled water storage tank in the world. Connecting such a tall tank open to the atmosphere to a closed chilled water system creates 65 psig of pressure at the bottom of the tank on both the chilled water supply and return lines connected to the tank. A traditional single direction pumping scheme could no longer be utilized and a unique simultaneous dual direction pumping scheme was created.
Conventional wisdom would indicate that a TES system uses more energy than an equivalent non-TES system. However, TES systems use slightly less energy (BTUs or kW-hr) by shifting chilled water production from the middle of the afternoon when the highest wet-bulb temperatures of the day are experienced to the evening when wet-bulb temperatures are lower. The lower wet-bulb temperatures yield lower condenser water temperatures, which allow the chillers to operate more efficiently during the night hours when the tank is charged.
Energy savings during the first year were 7-9 percent in the summer and approximately 5 percent aggregated over the entire year. Energy costs were dramatically reduced due to the real-time pricing in Houston, Texas. During the first 23 days of August 2011, the owner saved more than $500,000 in electrical energy cost due to very high ($3,000+/MW-hr) electric costs.
For more details and to see all award winners, visit www.ashrae.org.
Posted November 28, 2011
More Articles: