Subscribe Now
Keep up with the latest news with our magazine and e-newsletter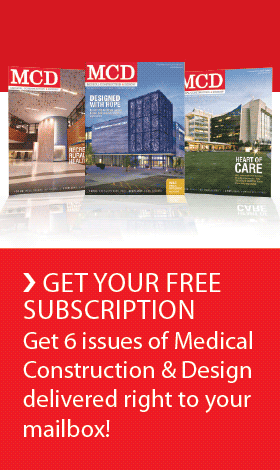 Subscribe to our E‑Newsletter
STANFORD, Calif. — The Stanford University Medical Center Renewal Project, which includes expanding Lucile Packard Children's Hospital, building a new Stanford Hospital, modernizing Hoover Pavilion–the original Palo Alto Hospital–and replacing School of Medicine laboratories, moves into full swing with the launch of the Welch Road Utility Improvement Project.

This utility construction work includes replacing utility services and information technology infrastructure along Welch and Quarry Roads, in addition to constructing new utilities to serve the new hospital facilities once they are built. This effort also includes the widening of Welch Road, one of the main arteries into the medical center campus, and the replacement of sidewalks, planting of new trees, installation of planted medians and street lighting. Additionally, the project will make ready the future location of the Packard Children's expansion, and prepare the Medical Center campus for its plans to renew and rebuild its healthcare facilities.
"The cornerstone of the Renewal Project is the hospitals' and the medical school's need to deliver rapidly advancing medical science in flexible facilities that are seismically sound and can serve the next generation of medicine," said Mark Tortorich, FAIA, vice president of planning, design and construction for the hospitals. "We have the extraordinary opportunity to design new facilities to accommodate new medical breakthroughs and create enhanced healing environments which will radically change the way that healthcare is delivered at Stanford University Medical Center."
In order to facilitate the Welch Road utility work, significant traffic pattern changes will occur on campus–most notably on Welch Road. Beginning Oct. 19, Welch Road will become a one- way, one-lane road going west from Quarry Road to Pasteur Drive. This change will be in effect for two years, after which time it will revert back to a two-way road.
"The Welch Road Utility Improvement Project is a major milestone for our plans to increase our capacity to care for children and expectant mothers," said Christy Sandborg, MD, chief of staff at Lucile Packard Children's Hospital. "The changes to Welch Road lay the groundwork for our upcoming expansion, and mark another big step in providing our community with a more modern, family centered, and environmentally sustainable hospital environment for our patients."
Additional work will begin on North Pasteur, near Stanford Hospital, beginning Nov. 7. This work will close North Pasteur between Blake Wilbur Drive and Sand Hill Road during which time South Pasteur will become a two-way road to accommodate traffic in and out of Stanford Hospital.
Wayfinding signage will be placed around the campus to help direct patients and visitors throughout the construction period. People traveling to the Medical Center are also advised to add 15 minutes to estimated travel time once the traffic changes on Welch Road go into effect beginning Oct. 19 and on North Pasteur beginning Nov. 7.
"We have a unique opportunity to transform the way we deliver patient care by building modern facilities from the ground up," said Ann Weinacker, MD, chief of staff, Stanford Hospital & Clinics. "
Both hospitals will remain open during construction.
Groundbreaking for Lucile Packard Children's Hospital expansion is expected to occur in late 2012 and construction is scheduled to be completed in 2016. Groundbreaking for the new Stanford Hospital is expected to occur in early 2013 and the new hospital will be completed in 2017 with planned occupancy the following year.
For more information about construction-related activities, visit www.SUMCRenewal.org.
Posted October 12, 2011
More Articles: