Subscribe Now
Keep up with the latest news with our magazine and e-newsletter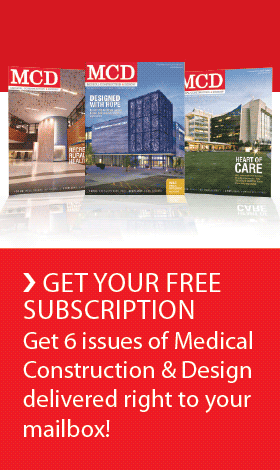 Subscribe to our E‑Newsletter
RENTON AND SEATTLE, Wash. — Officials from Providence Health & Services and Swedish Health Services announced plans to form an innovative affiliation that will improve healthcare quality, access and affordability for the residents of Western Washington. This affiliation will allow both organizations, which have each served the Puget Sound area for more than 100 years, to collaborate to better deliver healthcare to the region, while at the same time maintaining individual identities and heritage.

Under the proposed plan, the two organizations will form a new not-for-profit healthcare system that will include all of Swedish's operations in King, Snohomish and Kittitas counties and all of Providence's operations in King, Snohomish, Thurston and Lewis Counties. Providence will keep the Providence name and its Catholic identity, while Swedish will keep the Swedish name and remain a nonreligious organization.
The two not-for-profit organizations recently signed a memorandum of understanding and are now working on the details of the proposed affiliation. Regulatory review and approval of the new operating arrangement may take some time; until then, the two organizations will continue to operate independently.
One benefit of the affiliation will be a common electronic health record that will connect Providence and Swedish hospitals, outpatient centers and doctors' offices throughout Western Washington to better serve patients and help improve their health. In addition, by sharing resources, both organizations can make it easier to access healthcare across the entire range of services – from primary care, specialized care, research, hospice and long-term care.
By working together, Providence and Swedish can reduce costs by better organizing how care is delivered. Both organizations will be able to create improved models for delivering care and approaches to chronic disease management, which in turn will make healthcare more affordable for government payers, commercial insurers, employers and patients.
Last year, Providence and Swedish provided a combined total of more than $205 million in community benefit in Western Washington, including $61.4 million in free and discounted care for those who could not afford to pay for care.
In light of economic challenges, philanthropy has, and will continue to be vital to the missions of both organizations. Through this innovative affiliation, Providence and Swedish will maintain their individual foundations, and they will continue to operate separately. That means gifts made to the Providence foundations will only go to Providence and gifts made to the Swedish Foundation will only go to Swedish.
For more information, visit www.providenceandswedish.org.
Posted October 6, 2011
More Articles: