Subscribe Now
Keep up with the latest news with our magazine and e-newsletter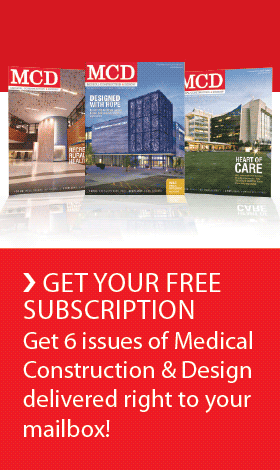 Subscribe to our E‑Newsletter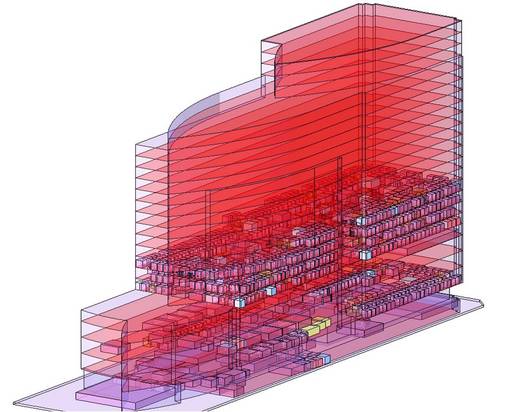 By Bhargav Goswami and Gaurav Khadse
With efficiency and cost control high on the list of priorities for healthcare organizations, it is no surprise that administrators and facilities executives have embraced Building Information Modeling or BIM, as an increasingly valuable tool for design and construction. BIM enables creating, organizing, processing and accessing information in a virtual building model. The benefits are many, including:
• Ease and efficiency of information retrieval;
• Collaboration;
• Visualization of the impact of design decisions;
• Cost savings;
• Schedule reduction;
• Improved project constructability.
Given its success in design and construction, it is surprising few project teams have adopted the use of BIM in programming — the critical early stages of the design process where an owner's requirements and operations are articulated and translated into a functional program. The approved program is the foundation for the series of floor plans that represent spaces arranged to support operations.
Currently, most programming sessions include interactive gaming — an important, intermediate, physical planning exercise where departmental users are engaged in exploring actual planning options. Gaming has long allowed users to provide input that helps shape spaces to best support operations, both at an overall departmental blocking level, as well as room-by-room within individual departments. Typically, color-coded pieces of paper representing rooms are cut to a specific scale and arranged on a grid to develop a layout. In the virtual world, a 3-D BIM approach is changing the "game."
In the virtual environment, the room-by-room space program is automatically brought into BIM. This eliminates errors that might occur when manually inputting or drawings spaces in a drawing file. This is achieved by creating a family (mass) for a space, which clones itself for each unique line item in the space program. Once the program has been inserted into the BIM, color-coded gaming chips or cubes representing the mass of each space can be arranged on a stacking or zoning diagram, master plan or floor plan. These cubes have the ability to retain unlimited fields of information about a space. For example, a cube might contain programmatic information like room type, department, name of occupant, human resource code, position code, occupancy, etc. as well as technical information like finishes, number of electrical outlets or door hardware. The cube can also retain information regarding preferred furniture layout and equipment and shelving needs.
When the construction documents are complete, BIM can export an updated or "as-built" space program to use in occupancy planning, facilities management or for future capital planning, renovations and reassignments. This process generates a database of spaces that eliminates the manual creation of one at the completion of a project. Such a database could also be used to monitor utilization, efficiency and to apply for federal research grants, among other uses.
The BIM programming approach makes the most sense for large healthcare organizations with multi-building campuses that include hospitals, research facilities, outpatient clinics and administrative spaces. It is also ideal when tracking substantial amounts of space-management information is cost-sensitive and time critical.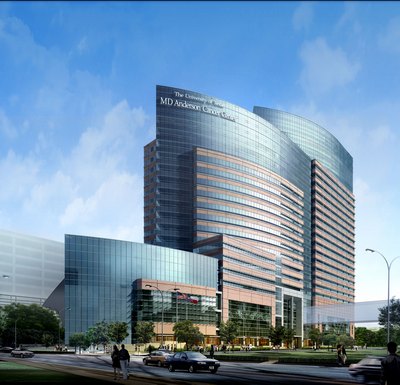 Case Study: MDACC Administrative Support Building
For many years, the M.D. Anderson Cancer Center had been operating its administrative support operations from an assortment of leased spaces spread throughout the medical center campus. Employees were remote from the campus; people felt disconnected from the organization; work production was inefficient and there was no continuity of the MDACC brand. A new office building was needed to bring the various departments together under one roof. The new 1.4-million-square-foot Mid Campus Building One, within walking distance to all other MDACC buildings, fulfills multiple objectives envisioned by the institution and the design team.
WHR Architects elected to use a BIM-based approach to programming and gaming for the project in order to help the client meet a number of critical demands, including:
• Dynamic space program. Given the number of potential changes, MDACC wanted the ability to track and modify upwards of 4,000 spaces during the design, documentation, construction and occupancy phases.
• Numerous data fields. MDACC required that BIM track 27 fields of data associated with each room in the space program including lease expiration, phase, job title, employee ID, position ID, department and division.
• Efficiency. MDACC wanted the ability to monitor area efficiency continuously throughout the design process.
• Data base development. MDACC wanted to develop a database of spaces/field tracked in BIM that could be used for facilities management.
Employees who moved into the new building in the summer, are enjoying the open, light-filled workspaces and staff amenities such as onsite food service, parking and training facilities — all  which started out as color-coded cubes in the initial gaming session. At the same time, the facilities team has a powerful new tool for ongoing space management with embedded information including: furniture, employee name, computer ID number, telephone, lighting and A/C loads. They can access and manage that information in either graphic or spreadsheet form. They will be able to restack and accurately determine the fit for each office /department/ cost center/ and maintain constant connectivity to the information. And achieve better control in a quarter of the time they used to spend, which means that more of MDACC's budget goes to curing cancer, not on building maintenance.
Bhargav Goswami, AIA, ACHA, LEED AP, is a senior medical planner and principal with WHR Architects. He joined WHR in 2002 as a Tradewell Fellow, a national level fellowship in healthcare planning, design and research.
For the past six years, Gaurav Khadse has served as a healthcare planner/designer with WHR. He is responsible for planning and designing projects and understanding client needs through schematic design and design development work sessions with user groups. He utilizes tools such as REVIT and Ecotect for Building Information Modeling and building energy analysis.
Tags:
Posted October 19, 2011
More Articles: