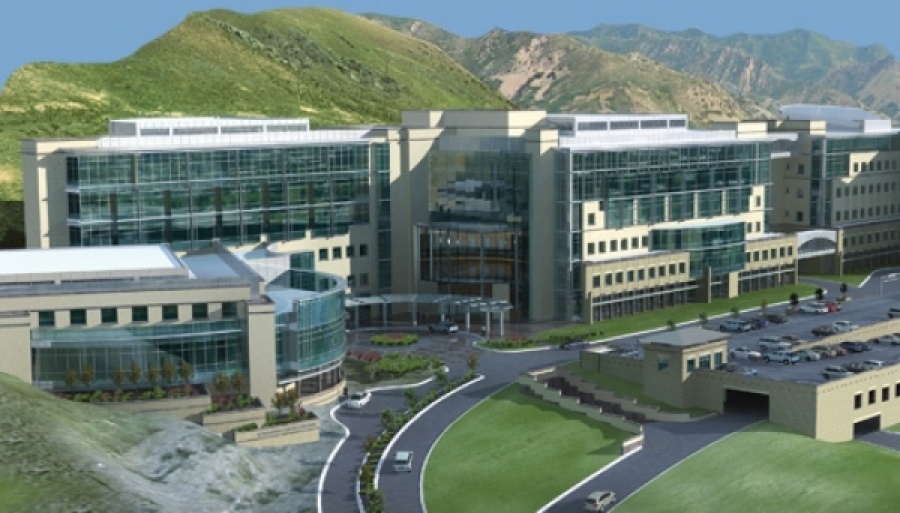 Subscribe Now
Keep up with the latest news with our magazine and e-newsletter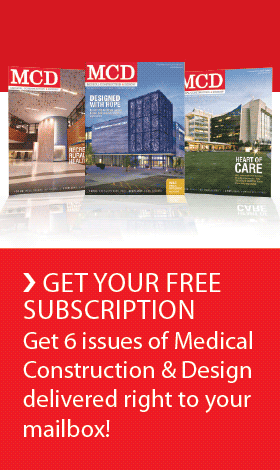 Subscribe to our E‑Newsletter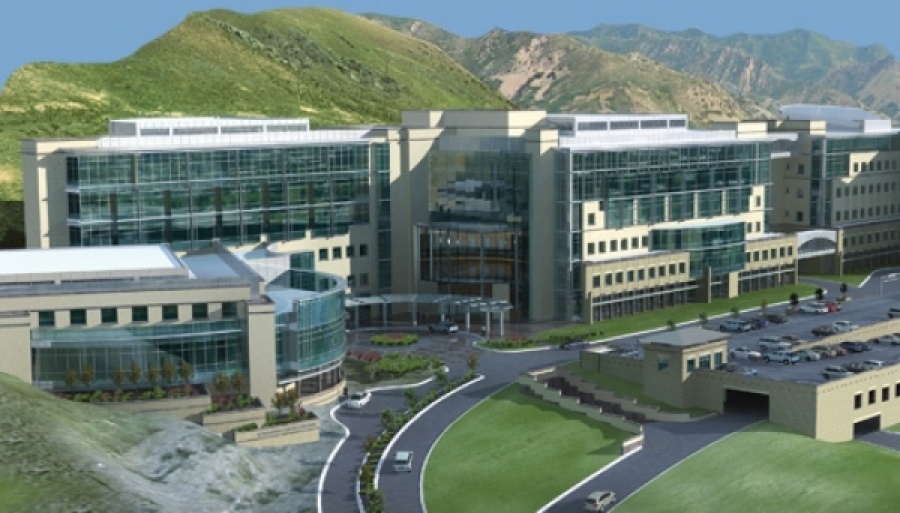 SALT LAKE CITY, Utah — Huntsman Cancer Institute recently dedicated its new state-of-the-art $100 million expansion of its cancer hospital. More than 500 guests attended. Guest speakers included former Utah governor Jon Huntsman, Senator Orrin Hatch (R-UT) and Governor Gary Herbert. Designed by Architectural Nexus and built by Okland Construction, the 156,000-square-foot addition brings new, innovative facilities to the hospital.

"Since 2005, we have been operating at full capacity in inpatient beds, operating rooms, and outpatient clinics," said Mary Beckerle, PhD, HCI CEO and Director. "We have also more than doubled the size of our clinical and translational research programs. The hospital expansion provides further opportunity to bring the most promising research discoveries to the patient's bedside. One of HCI's guiding principles is that research is the key to defeat cancer, and translating that research into clinical applications is at the core of what we want to accomplish at HCI."
Designed with input from cancer survivors and health care professionals, the expanded hospital doubles HCI's patient capacity and will provide many new features and services. The hospital now offers:
— 100 inpatient rooms
— 102 outpatient exam/procedure rooms
— 8 operating rooms
— Expanded personalized medicine http://www.phpaide.com/?langue=fr clinics
— Expanded Cancer Learning Center
— New imaging technologies, including intraoperative MRI
— New Center for Breast Health
— New Center for Infusion and Advanced Therapeutics
— Expanded Wellness and Survivorship Center
Jon Huntsman Jr., former director of HCI's fundraising arm, Huntsman Cancer Foundation, said, "It has always been the goal of Huntsman Cancer Institute to provide hope and healing for those with cancer. Now, with the capacity to treat twice the number of patients, Huntsman Cancer Institute can reach out to many more people carrying the burden of this disease."
About Huntsman Cancer Institute at the University of Utah
Established in 1995, Huntsman Cancer Institute (HCI) serves the needs of cancer patients and their families with research, education, and treatment. HCI is a nationally recognized cancer research center that also offers patient care for all types of cancer, as well as education and outreach for ways to prevent and treat cancer. HCI was founded on the principle of translational research, which means that basic scientists, clinical researchers, and cancer patients are brought together in an environment that allows for rapid translation of laboratory discoveries into effective new treatments in an atmosphere of hope and compassion.
Posted October 28, 2011
More Articles: