Subscribe Now
Keep up with the latest news with our magazine and e-newsletter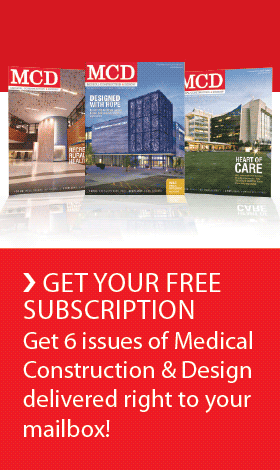 Subscribe to our E‑Newsletter
PALO ALTO, Calif. — HP and Lucile Packard Children's Hospital at Stanford announced a new real-time patient-status system that prompted a change in care in one out of three patients during a trial period.

The Patient-Centered Dashboard uses data from electronic medical records to better represent patient status, replacing the handwritten whiteboards currently found in many hospital nursing units. The dashboard also improves compliance and is designed to be usable in other hospitals.
Once the traditional whiteboard was replaced by an electronic interface, Packard Children's Hospital staff worked with researchers from HP Labs, the company's central research arm, to use the immense amount of data available inside a patient's electronic chart. They developed a system to turn lights on the dashboard to red, yellow or green, signifying the level of urgency with which attention is needed from medical staff to help prevent certain life-threatening complications in the intensive care unit.
"Electronic medical records are data-rich but information-poor," said Dr. Natalie Pageler, clinical assistant professor of pediatrics at Stanford University School of Medicine and project manager for the Patient-Centered Dashboard at Lucile Packard Children's Hospital. "This pilot is a first step in translating the tremendous volumes of data we now have available in a hospital's electronic medical record system into practical information that can guide clinical decision making at the bedside of every patient."
The dashboard system helps to prevent human error in medical settings; these errors can lead to complications and significantly increase the risk of mortality or the duration of a hospital stay. By reviewing the dashboard during daily rounds, physicians and nurses were alerted to necessary and potentially life-saving procedures.
In May, HP and Packard Children's Hospital announced a social innovation collaboration that highlighted joint research projects, such as the Patient-Centered Dashboard. The organizations have been collaborating on research around patient safety for more than two years.
As part of the company's global social innovation program, HP aims to enrich society by using the breadth and scale of its technology to drive structural, systemic improvements in health access and delivery.
"By getting better information into the hands of caregivers, technology has the potential not only to improve lives, but also to save them," said Jaap Suermondt, director, Healthcare Research, HP Labs, HP. "Through our collaboration with Packard Children's Hospital, we were able to develop a technology solution that finds and combines information at risk of being overlooked deep inside electronic medical records, and bring it to the eyes of the entire care team, ultimately allowing them to make critical decisions and help prevent complications."
More information about HP is available at http://www.hp.com.
Posted October 18, 2011
More Articles: