Subscribe Now
Keep up with the latest news with our magazine and e-newsletter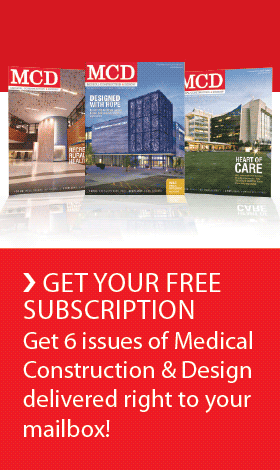 Subscribe to our E‑Newsletter
SAN RAMON, Calif. — Canadian Solar, Inc. has been awarded a contract to provide solar panels for a new 2.1 megawatt solar power installation at St. Peter's University Hospital in New Brunswick, N.J. The project is scheduled to begin construction in October 2011.
The hospital will invest $9 million in the project, and will realize substantial savings in its energy cost over the next several decades. Economic benefits from the project include revenue from New Jersey's unique solar renewable energy credit program, a federal tax credit and substantially reduced electricity costs. Public Service Electric and Gas Company, the local utility, has helped finance the project through its solar loan program. By generating its own solar power, the hospital can control its energy costs and insulate itself from increasing utility rates.

"This solar project is one of the largest and most advanced in the state", said Mark Warner, CEO of Sun Farm Network, the company that will design, build and maintain the system. "This is a world-class healthcare facility with demanding requirements, and St. Peters Hospital is leading the market through their use of parking lot canopies to produce clean, renewable power."
Comprised of nearly 10,000 Canadian Solar 6P 240P solar panels, the installation will produce roughly 2.3 million kilowatt hours of clean, renewable energy per year and is expected to eliminate 78 million pounds from the hospital's carbon footprint over a 20-year span. The installation will consist of six separate solar arrays: two rooftop arrays, three parking lot solar canopies and a further solar canopy on the top deck of a multi-floor parking structure. In addition to supplying the hospital with cost-effective renewable energy and helping reduce pollution in New Jersey, the canopies will also provide shade for patients' cars.
"Hospitals are often energy-intensive facilities, and we are pleased to work with Sun Farm Network to provide technology that will help St. Peter's Hospital deliver excellent care to New Jersey residents while significantly reducing its carbon footprint and reliance on traditional energy sources," said Dr. Shawn Qu, CEO of Canadian Solar, Inc.
About Sun Farm Network
Sun Farm Network is one of the largest and most active Solar Photovoltaic (PV) Project Development companies in the Mid-Atlantic region. Its Full Service Solar solution is based on in-house expertise for engineering, project management, construction, financial engineering, and long term system maintenance and customer support functions. As a founding member of NJ's solar industry, the company has nearly a decade of experience delivering complex solar projects successfully. Sun Farm Network serves a diverse array of solar customers including commercial, industrial, agricultural, and not-for-profit organizations. For more information, go to www.SunFarmNetwork.com.
About Canadian Solar Inc.
Canadian Solar, Inc. is one of the world's largest solar companies. As a leading vertically integrated provider of ingots, wafers, solar cells, solar modules and other solar applications, Canadian Solar designs, manufactures and delivers solar products and solar system solutions for on-grid and off-grid use to customers worldwide. With operations in North America, Europe and Asia, Canadian Solar provides premium quality, cost-effective and environmentally-friendly solar solutions to support global, sustainable development. For more information, visit www.canadiansolar.com.
Posted September 21, 2011
More Articles: