Subscribe Now
Keep up with the latest news with our magazine and e-newsletter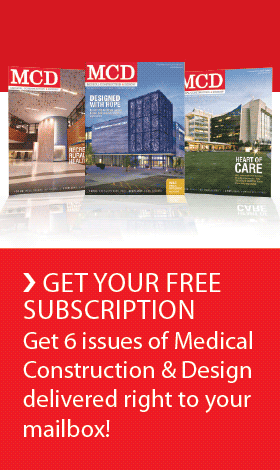 Subscribe to our E‑Newsletter
LOUISVILLE, Ky. –Norton Healthcare officials announced the creation of a new women's and children's hospital, providing the community with a transformational model of comprehensive health care for women along with expanded services from the award-winning Kosair Childen's Hospital. The system's Norton Suburban Hospital location will be reconfigured to accommodate these new services.
"We are answering the call for a contemporary, multi-disciplinary approach to providing women and children with a full range of health care support in one convenient location," said Stephen A. Williams, president & CEO of Norton Healthcare."That means significantly more than traditional obstetrics and gynecological care. We see it as our responsibility to provide specialized care for all aspects of women's health, such as cardiac and orthopedic care, breast health, oncology and prevention and wellness. We intend to collaborate with community groups and organizations focused on women's health to identify better solutions for the full range of their health care needs. Norton Healthcare is not only creating a new women and children's hospital for the Louisville community, but we're going to do it with the community's input and guidance, combining that input with our expertise in providing women's services."
This shift of focus for the Norton Suburban Hospital location builds upon the fact that the needs of women and children are unique, and it is becoming increasingly clear that women are seeking services that are specifically geared toward their needs. Men will continue to receive care at Norton Suburban, although eventually their non-emergency medical care will be provided at other Norton Healthcare hospitals. On an ongoing basis, the emergency department at the new women's and children's hospital will continue to treat all medical emergencies regardless of gender.
Once complete, the new, as-yet unnamed facility will include as many as 50 medical/surgical beds dedicated to pediatric and adolescent patients in addition to the existing 40-bed Neonatal Intensive Care Unit (NICU).  There will also be a pediatric-based Emergency Department at the new hospital, pediatric surgical services, pediatric imaging services, a wellness component and expanded concierge services. 
The newly-focused hospital will also include expanded services for its current Kosair Children's Hospital, continuing a trend of extending options for pediatric care throughout our community.
"We have been providing enhanced services to the extended community through Kosair Children's Hospital for children's health care, and this is the latest example of us responding to an evolving need," said Thomas D. Kmetz, president of Kosair Children's Hospital. "By extending services from our downtown facility and making them available in other areas of our community, we can create some much-needed room for growth at the downtown location of Kosair Children's Hospital. At the same time we will be expanding the services available at our new women's and children's facility," Kmetz concluded.
By providing additional pediatric services on the Suburban Hospital campus, space is freed up on the downtown campus. Thus, Kosair Children's Hospital will be able to enhance its neonatal ICU space, expand its pediatric ICU, create a pediatric coronary care unit and improve space in the existing Emergency Department. In this way, Kosair Children's Hospital will be best positioned to remain the region's full-service tertiary care provider.
"Over the coming weeks and months, leadership will continue planning with the community, our medical staff and Norton Healthcare employees to ensure we deliver on this promise," Williams said. "Details will be refined, including specific facility modifications, process changes, and the introduction of specific services – all with the woman and child specifically in mind and all of high quality at a level of service that is exceptional."
The first phases of this $120 million capital project, which will include private philanthropic support from the community, will be evident by January of 2012. Completion is anticipated by the end of the following year. A facility of this type has been needed in the community and has been part of Norton Healthcare's long-term strategic plan for the past five years.
For 125 years, Norton Healthcare has been providing comprehensive maternal/fetal services, and delivers the most babies of any health care system in the Louisville Metropolitan area with more than 8,000 annual deliveries. The system will continue to have full maternity and delivery services at its downtown Norton Hospital.
About Norton Healthcare
For more than a century, Norton Healthcare's faith heritage has guided its mission to provide quality health care to all those it serves. Today, Norton Healthcare is the Louisville area's leading hospital and health care system (45 percent market share) and third largest private employer, providing care at more than 125 locations throughout Greater Louisville and Southern Indiana. The Louisville-based not-for-profit system includes five Louisville hospitals with more than 1,800 licensed beds; five outpatient centers; 12 Norton Immediate Care Centers; 11,300 employees; more than 480 employed medical providers; and about 2,000 total physicians on its medical staff. Norton Healthcare is the 2011 recipient (and the only one in the state of Kentucky) of the prestigious National Quality Forum National Quality Healthcare Award and has consistently been recognized as one of the best places to work in Metro Louisville, the state of Kentucky and nationally. Norton Healthcare and Humana are one of only four national pilot sites, and the only one in Kentucky,to study the Accountable Care Organization (ACO) model through the prestigious Brookings – Dartmouth ACO Pilot Project. More information about Norton Healthcare is available at NortonHealthcare.com. 
About Kosair Children's Hospital
For more than a century, Kosair Children's Hospital and its predecessor hospitals have cared for the children of Kentucky and Southern Indiana without regard to their families' ability to pay. Kosair Children's Hospital is Kentucky's only full-service, free-standing pediatric care facility dedicated exclusively to caring for children and is an advocate for the health and well-being of all children. The 263-bed hospital, supported by the Children's Hospital Foundation, serves as the primary pediatric teaching facility for the University of Louisville School of Medicine. In 2007, Kosair Children's received the prestigious Magnet designation recognizing excellence in nursing from the American Nurses Credentialing Center. Kosair Children's is one of the top children's hospitals in the United States as ranked in U.S. News Media Group's 2009, 2010 and 2011 editions of America's Best Children's Hospitals. More information is available atKosairChildrens.com.
Posted August 16, 2011
More Articles: