Subscribe Now
Keep up with the latest news with our magazine and e-newsletter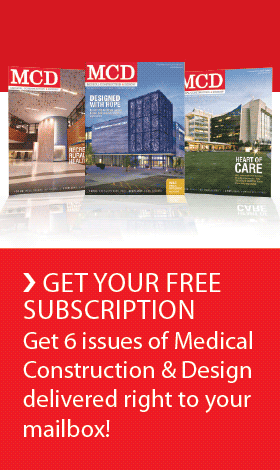 Subscribe to our E‑Newsletter
Green Program Offers More Protection for Community's Land, Water Resources

FLUSHING, New York — New York Hospital Queens announced the expansion of its sharps management system and pharmaceutical waste compliance programs. These initiatives will help reduce the amount of waste in landfills and demonstrate a commitment to water quality. New York Hospital Queens joins other leading hospitals across the U.S. that are increasing sustainability efforts related to waste streams.
When Mayor Michael Bloomberg challenged New York City hospitals to reduce greenhouse gas emission by 30 percent over 10 years (starting in 2006), New York Hospital Queens accepted the challenge. NYHQ is halfway to the carbon emission goal and ahead of schedule. The hospital's "green team" continuously finds ways to improve facility and health systems' practices.
As part of a "Going Green" plan, New York Hospital Queens has partnered with Stericycle, a medical waste management company, to enhance efforts in the following areas:
· Pharmaceutical and medical waste disposal
· Regular solid waste disposal
· Sharps disposal
· Recycling of cardboard, paper, plastic, metal and glass
The hospital installed the Sharps Management System using Bio Systems reusable containers, which significantly helps reduce the hospital's carbon footprint. New York Hospital Queens expects to prevent 34,203 pounds of carbon from being emitted annually by not sending 57,644 pounds of plastic and 4,453 pounds of cardboard to landfills. These numbers equate to conserving 1,761 gallons of gasoline.
Another large part of the integrated initiative for New York Hospital Queens is implementing a pharmaceutical waste compliance program. Managing pharmaceutical waste can be complex and affect the nation's water supply when pharmaceuticals are not disposed of properly. The Associated Press reported in 2008 that pharmaceuticals were detected in the drinking water of 41 million people living in states across the country.
"These programs further our hospital's commitment to environmental best practices and protecting our community," said Vito Cassata, vice president, General Services and Facilities Planning, New York Hospital Queens. "We need to remain ahead of regulatory compliance for managing pharmaceutical and other waste. We anticipate that these programs will reduce our waste stream management costs."
New York Hospital Queens has "green" partnerships with federal, state, and city agencies, including the EPA, Department of Energy, New York State Research and Development Authority, and the New York City Economic Development Corporation. The hospital's initiatives include energy programs, recycling efforts, water conservation, a carbon emissions reduction plan and other sustainability efforts. For more about the "Go NYHQ Green" Initiative, visit the hospital Web site: http://nyhq.org/gogreen.
New York Hospital Queens is a member of the New York-Presbyterian Healthcare System and affiliated with Weill Medical College of Cornell University.
Posted August 16, 2011
More Articles: