Subscribe Now
Keep up with the latest news with our magazine and e-newsletter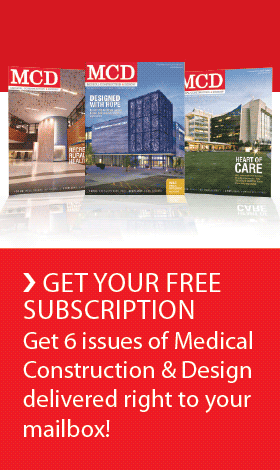 Subscribe to our E‑Newsletter
Duke LifePoint to Add Second North Carolina Hospital in 2011

ROXBORO, N.C. — Duke LifePoint Healthcare, a joint venture of Duke University Health System, Inc. and LifePoint Hospitals, and the Person Memorial Hospital Board of Trustees announced they have signed a definitive agreement for Duke LifePoint to acquire PMH.

"This acquisition is an exciting development for our employees, physicians, patients and community," said Robby Jones, chairman of the PMH Board of Trustees. "As part of the Duke LifePoint system, we will have the ability to recruit new doctors to our facility, enhance the quality care we provide, and strengthen and grow our hospital. Duke LifePoint brings a wonderful wealth of clinical and operational resources to Person Memorial. They share our vision for better positioning our hospital to meet the evolving healthcare needs of the surrounding region."
Located in Roxboro, PMH is a 110-bed hospital that has served the greater Person County community in north central North Carolina for nearly a century. Under the terms of the acquisition agreement, Duke LifePoint will acquire PMH and all of its assets and has committed to investing $15 million in capital improvements at the hospital over the next 10 years. A minimum of $6 million will be spent within the first five years of ownership.
"Person Memorial Hospital is an excellent addition to Duke LifePoint," said William J. Fulkerson, Jr., M.D., Executive Vice President of Duke University Health System. "We, at Duke, have been honored to have a longstanding relationship with PMH, and we look forward to enriching our collaboration through this acquisition and continuing to work with the hospital's talented staff to improve healthcare delivery in this region."
Proceeds from the transaction will eliminate the hospital's debt. A locally governed community foundation will be created to manage and distribute any remaining funds from the acquisition. This foundation will benefit non-profit organizations and charitable causes throughout Person County.
"Duke LifePoint was created to strengthen healthcare throughout North Carolina. With PMH becoming the second hospital to join our collaborative partnership, we continue to build momentum toward this important goal," said LifePoint Chairman and Chief Executive Officer William F. Carpenter III. "We look forward to working with PMH to make investments in new services, technology and facility improvements that will help the hospital grow and continue as a vital asset of the community."
On July 25, Duke LifePoint and Maria Parham Medical Center in Henderson, N.C., announced the signing of a definitive agreement to jointly own and operate MPMC. Pending approval by the State Attorney General, both hospital transactions are expected to close during 2011.
About Person Memorial Hospital
Person Memorial Hospital is a community owned not-for-profit hospital located in rural Person County, North Carolina. Dedicated in September 1950, Person Memorial has continued to grow and expand to provide the technology and services needed in Person County and the surrounding areas. More than 350 staff members provide quality care to patients, residents and their families and strive to meet the ever-changing needs of the community. For more information, visit www.personhospital.com.
About Duke LifePoint Healthcare
Duke LifePoint Healthcare, a joint venture of Duke University Health System, Inc. and LifePoint Hospitals, was established to build a dynamic network of hospitals and healthcare providers in North Carolina and the surrounding areas. The joint venture, which brings together LifePoint's experience in community-based hospital management and Duke's world-renowned leadership in clinical service, is strengthening and improving healthcare delivery by providing community hospitals the clinical, quality and operational resources they need to grow and prosper. For additional information, visit can be found at www.dukelifepointhealthcare.com.
Posted August 22, 2011
More Articles: