Subscribe Now
Keep up with the latest news with our magazine and e-newsletter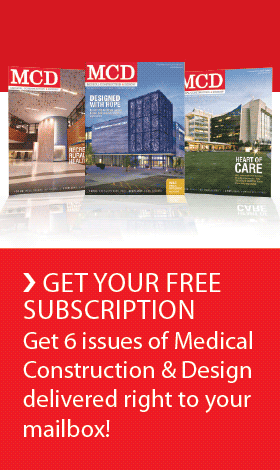 Subscribe to our E‑Newsletter
BRISTOL, Va. — The Wellmont CVA Heart Institute and Alpha Natural Resources are taking superior cardiovascular care for Central Appalachia to greater heights with a new center for interventional cardiology at Bristol Regional Medical Center.
Development of the Alpha Natural Resources Center for Interventional Cardiology, made possible by a significant financial gift from the company to Wellmont Foundation, will lead to major facility upgrades for the hospital's cardiovascular program. These updates will provide additional space for interventional cardiologists to perform their award-winning care and additional room for families to gather as their loved ones undergo procedures.
The commitment to heart care starts near the front entrance to Bristol Regional, with the construction of a reception area for the center in the main lobby of the hospital.
"This comprehensive partnership between the region's premier provider of cardiovascular care and one of the country's most progressive and visionary coal companies is a watershed moment for cardiovascular care and our healing environment for patients," said Denny DeNarvaez, Wellmont Health System's president and CEO.
"Like Alpha, Wellmont believes in operating the right way, and this sharing of resources will bolster the quality of life for the patients in the communities we serve. This outstanding demonstration of corporate citizenship by Alpha will enable Wellmont to elevate what is already the superior heart program in the region to a new level."
This mutual interest is rooted in troubling statistics that affect the communities Wellmont and Alpha serve. The incidence and death rates for cardiovascular disease in Appalachia are disproportionately higher than the rest the country. Recent studies have indicated that residents of Appalachia have a 15-20 percent greater chance of dying from heart disease than people who live elsewhere.
"We are extremely excited to enter into a partnership with Bristol Regional's nationally recognized heart program so it may expand its services and improve survival rates in Central Appalachia, where heart disease is a particularly pervasive problem," said Kevin Crutchfield, Alpha's chief executive officer. "It is simply the right thing to do as a responsible business, and we are pleased to be in a position to make a substantial contribution."
With Alpha's investment at Bristol Regional, the hospital will have:
Eight preparation, holding and recovery beds with clinical support.

Two cardiac catheterization labs, with funding available to add a third lab, when needed.

Clinical support offices and non-surgical space for cardiologists.

A comfortable patient and family reception area.
"Cardiologists at Bristol Regional have long prided themselves in delivering high-quality cardiovascular care to patients in this region," said Dr. Pierre Istfan, clinical medical director of Bristol Regional's cardiac catheterization labs. "But we're seeing more and more patients who need interventional cardiology, and we need a facility that can accommodate that growth.
"This infusion of funds from Alpha Natural Resources will play a key role in ensuring that we have the appropriate facilities to align with the compassionate and cutting-edge treatment our patients receive every day."
Wellmont and Alpha will also partner on diabetes, another troublesome disease for Appalachia. Company employees will be eligible to take part in Wellmont outpatient diabetes self-management classes for free when they are discharged from a Wellmont hospital.
A partnership of this magnitude and scope is also impressive to the hospital's leadership.
"This connection between Wellmont and Alpha represents a classic win-win between business and non-profit health care, but the real beneficiaries are the patients and their families who will receive the best in heart care close to home," said Bart Hove, president of Bristol Regional. "We greatly appreciate Alpha for stepping to the plate and making the healthcare needs of this part of the country such a high priority."
In choosing to support Bristol Regional, Alpha is backing a hospital that routinely produces outstanding results when specialized care is needed.
Bristol Regional is a leader in beating-heart bypass surgery. The hospital is also among the elite at restoring blood flow to clogged arteries in less time than the gold standard established by the American College of Cardiology and American Heart Association.
The benchmark time frame for this procedure, known medically as door to balloon, is 90 minutes from entry into the hospital to opening of the heart arteries in the catheterization lab. Bristol Regional recently achieved 16 straight months in which 100 percent of its cases were completed within that allotment. As of March, the hospital met that time frame all of the time in 23 of 24 consecutive months.
The record is 22 minutes, achieved on June 21. In that case, a Russell County woman benefited from Wellmont's Level One Heart Attack Network, which is a coordinated effort between emergency personnel in the field and physicians and staff in Wellmont hospitals to restore blood flow in patients. From the moment EMS personnel arrived at her home near Lebanon to the opening of her artery in the cardiac catheterization lab at Bristol Regional, only 62 minutes elapsed.
About Wellmont: Wellmont Health System is a leading provider of healthcare services for Northeast Tennessee and Southwest Virginia, delivering top-quality, comprehensive healthcare and wellness services across the region. Wellmont facilities include Holston Valley Medical Center in Kingsport, Tenn.; Bristol Regional Medical Center in Bristol, Tenn.; Mountain View Regional Medical Center in Norton, Va.; Lee Regional Medical Center in Pennington Gap, Va.; Lonesome Pine Hospital in Big Stone Gap, Va.; Hawkins County Memorial Hospital in Rogersville, Tenn.; and Hancock County Hospital in Sneedville, Tenn. Wellmont is an operating partner with Adventist Health System at Takoma Regional Hospital in Greeneville, Tenn. For more information about Wellmont, please visit www.wellmont.org.
About Alpha: Alpha Natural Resources is one of America's premier coal suppliers with affiliate coal production capacity of 126 million tons a year.  Alpha is a leading supplier and exporter of metallurgical coal used in the steel-making process and is a major supplier of thermal coal to electric utilities and manufacturing industries across the country.  The company, through its affiliates, employs approximately 14,000 people and operates more than 150 mines and 40 coal preparation facilities in the regions of Northern and Central Appalachia and the Powder River Basin.  More information about Alpha can be found on the company's website at www.alphanr.com.
Posted July 7, 2011
More Articles: