Subscribe Now
Keep up with the latest news with our magazine and e-newsletter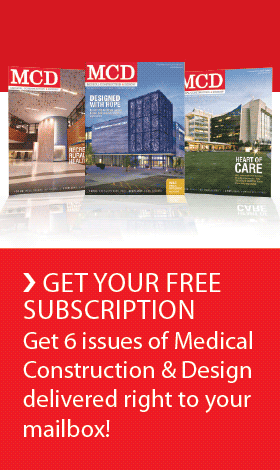 Subscribe to our E‑Newsletter
The University of Tennessee Medical Center officially broke ground on a new cancer institute at a public ceremony on the campus of the comprehensive academic medical center in Knoxville. Representatives of the medical center said the facility will more than double the size of the current cancer institute space, which will accommodate the numerous oncology services added in recent years at The University of Tennessee Medical Center Cancer Institute as well as the sharp increase in new cancer cases projected throughout the next 20 years. 
"The new cancer institute represents our ongoing commitment at UT Medical Center to support patients and families throughout the region facing a cancer diagnosis," said Dr. John L. Bell, director of The University of Tennessee Medical Center Cancer Institute. "In a year, we'll be opening a facility that will be more comfortable and user-friendly for patients and families dealing with cancer. We've designed a patient-centered care facility to house all of our outpatient oncology services under one roof and serve our community for years to come."
Bell said the new building is expected to take about a year to construct and will help the medical center further enhance the delivery of its oncology services, including patient care, education resources and research. Medical center officials said the cost of the 100,000 square-foot facility is in the $20 – $25 million range.
"We have engaged our physicians, staff and most importantly, patients, in designing a new cancer institute that will maximize the convenience, privacy and comfort for our patients and families, all in a healing environment," said Joe Landsman, President and CEO of The University of Tennessee Medical Center. "This facility will result in the provision of care that works best for both the patients and the physicians, nurses and staff who treat them. As our volumes rise, it is a priority to effectively accommodate that growth while also enhancing the care experience."
The American Cancer Society projects a 45 percent jump in new cancer cases nationally in the next two decades. According to Bell, the UT Medical Center Cancer Institute diagnosed and treated more than 2,000 new cancer cases in 2010, an 11 percent increase in new cases as compared to the previous year.
Along with the rise in patient volumes, the cancer institute has more than doubled its programs and services as well as improving technology, increasing cancer research projects and adding specialized physicians to treat the growing number of cancer cases, Bell said.
"We are building the largest and most comprehensive facility in the region dedicated exclusively to cancer care, education and research that will benefit those in our region and beyond facing a cancer diagnosis," Bell added.
Posted July 14, 2011
More Articles: