Subscribe Now
Keep up with the latest news with our magazine and e-newsletter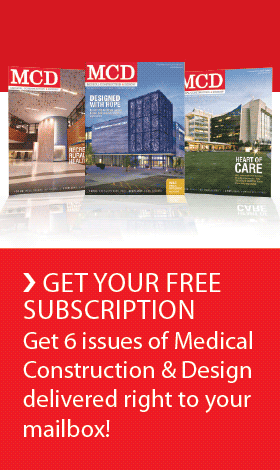 Subscribe to our E‑Newsletter
TEMPLE, Texas — Texas Children's Hospital and Scott & White Healthcare recently announced the signing of a 20-year affiliation agreement enhancing pediatric care across Central Texas and extending to the metropolitan Houston area. The affiliation pairs Texas Children's Hospital — ranked number four among the nation's pediatric hospitals by U.S. News and World Report and named the top children's hospital in the state of Texas — with Scott & White, one of the nation's largest and most recognized multi-specialty group practice healthcare systems.
The affiliation sharpens Scott & White's focus on increasing access and enhancing the quality of pediatric healthcare to be provided at their new children's hospital and throughout a primary service area encompassing more than 29,000 square miles. The new Children's Hospital at Scott & White opens in Temple in the fall of 2011.
"Patients are at the absolute center of this partnership," said Robert W. Pryor, MD, president and CEO of Scott & White Healthcare.  "We are dedicated to ensuring that children receive the 'right care, in the right place, at the right time.'  Our goal is to enhance access to pediatric patient care and create a seamless continuum of care for children in need of our combined expertise throughout the state of Texas."
The affiliation also advances joint programs in research, education and service outreach.  Having inaugurated their first joint continuing medical education venture in June, Texas Children's and Scott & White are now set to train emergency room and operating room nurses that will team with physicians and other advanced practice professionals in leading clinical operations at the Children's Hospital in Temple. 
"We see every possibility and every opportunity in our partnership with Scott & White," said Mark A. Wallace, president and CEO of Texas Children's Hospital in Houston.  "We know that this collaboration will add leverage to our respective strengths and the diversity of our clinical environments.  We are excited to be a partner in training the next generation of pediatric subspecialists, nurses and allied health professionals that will serve pediatric patients across Texas for generations to come."
The affiliation couples Scott & White's expertise in creating a healthcare system providing care to  a large, geographically diverse population with Texas Children's excellence in pediatric patient care across the full spectrum of primary care, specialty care and subspecialty care services.  The combined efforts will mean thoughtful decisions about access and appropriate levels of care for children, effective communication between physicians and providers, and more specialized services offered cohesively to serve the needs of a growing, diverse and expansive pediatric population. Scott & White looks to the affiliation to deepen its expertise in pediatric specialties with the introduction of new clinical services reflecting the range of needs, conditions and diseases affecting children in the region.
"The greatest promise of this partnership is improved care and outcomes for a growing population of children," said John L. Boyd III, MD, CEO and chief medical officer, Children's Hospital at Scott & White. "Williamson County is among the fastest growing counties in the United States and Killeen is home to Fort Hood, the largest active duty armored post in the U.S. Armed Services." 
"Each of our organizations has the need to strive and constantly attain higher levels of expertise and excellence," said Reddy Beeram, MD, interim chairman of Scott & White's pediatric department. "We have slightly different models for our organizations, but the fundamental values of care, education and research drive us to a shared destination, one that is for the benefit of the children of Texas."
The partnership will also extend the impact of the Texas Medical Center, the largest medical center in the world, into Central Texas.  With nearly 50 health, patient care, education and research institutions — including Texas Children's Hospital — the Texas Medical Center will promote collaboration between the academic partners of Texas Children's and Scott & White, Baylor College of Medicine (BCM) and Texas A&M Health Science Center College of Medicine.  In this respect, the affiliation will enhance cooperation and lead to unique training and research opportunities in urban and rural settings alike. 
"Rising to meet a growing patient need, building together what we could not create alone, and trust – these are the elements that make this partnership possible, and these are the factors that will keep it strong and drive it forward," emphasized Mark W. Kline, MD, physician-in-chief at Texas Children's Hospital and chairman of pediatrics at BCM.   "We know that the best is yet to come."
About Texas Children's Hospital
Texas Children's Hospital, a not-for-profit organization, is committed to creating a community of healthy children through excellence in patient care, education and research. Consistently ranked among the top children's hospitals in the nation, Texas Children's has recognized Centers of Excellence in multiple pediatric subspecialties including the Cancer and Heart Centers, and operates the largest primary pediatric care network in the country. Texas Children's is completing a $1.5 billion expansion, which includes the Jan and Dan Duncan Neurological Research Institute; Texas Children's Pavilion for Women, a comprehensive obstetrics/gynecology facility focusing on high-risk births; and Texas Children's Hospital West Campus, a community hospital in suburban West Houston.  For more information on Texas Children's, go to www.texaschildrens.org. Get the latest news from Texas Children's by visiting the online newsroom and on Twitter at twitter.com/texaschildrens.

About Scott & White Healthcare
Scott & White Healthcare is a non-profit collaborative healthcare system established in 1897 in Temple, TX.  Among the leading healthcare systems encompassing one of the nation's largest multi-specialty group practices, Scott & White provides personalized, comprehensive and the highest quality healthcare enhanced by medical education and research. Scott & White Healthcare includes 12 hospital sites, two additional announced facilities, more than 60 clinic locations throughout Central Texas and staff exceeding 13,000 (including more than 900 physicians and scientists and nearly 400 specialized healthcare providers).
Tags:
Posted July 13, 2011
More Articles: