Subscribe Now
Keep up with the latest news with our magazine and e-newsletter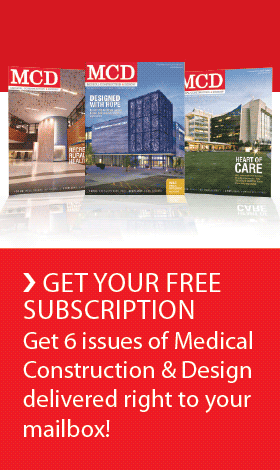 Subscribe to our E‑Newsletter
RESTON, Va. — Practice Greenhealth has released the first of a series of Greening the OR™ Best Practices Guidance Documents, now available online at: www.greeningtheor.org.
The Greening the OR™ Initiative was launched in May of 2010 in an effort to help the healthcare industry generate cost savings, maintain worker and patient safety and, most importantly, reduce the environmental footprint of our nation's operating rooms.
To do this, Practice Greenhealth brought together a broad group of forward-thinking stakeholders from hospitals and healthcare systems, professional organizations, government agencies, manufacturers and vendors, and sponsors of the Greening the OR™ Initiative. The charge to all of them was to collaboratively develop a viable strategy to green the nation's operating rooms.
These initial Guidance Documents are the result of that collaborative effort and include: the Greening the OR Checklist, for discovering where opportunities lie to establish sustainable practices; and the Business Case for Greening the OR, useful for highlighting and presenting the economic benefits of best practices.
Also included are the first in a series of Implementation Modules, resources to assist in implementing best practices in a number of areas:
Medical Device Reprocessing

OR Kit Reformulation

Moving (Back) to Reusables in the OR

Regulated Medical Waste Segregation and Minimization in the OR

Medical Plastic Recycling in the OR

Rigid Sterilization Containers in the OR

Fluid Management Systems in the OR

Case Studies
Practice Greenhealth has also worked with a number of hospitals participating in the Greening the OR™ Initiative to develop the first in a series of case studies that share the experiences and successes of implementing sustainable practices within their organizations. Included in the Guidance Documents, these case studies demonstrate how these hospitals have organized and overcome barriers to successfully bring these practices into fruition:
Metro Health Hospital, Wyoming, MI: Medical Device Reprocessing

University of Minnesota Medical Center, Fairview: OR Kit Reformulation

The University of Maryland Medical Center, Baltimore, MD: Reusable Textiles in the OR

Inova Fairfax Hospital: Regulated Medical Waste Reduction and Minimization

Spectrum Health, Grand Rapids, MI: Medical Plastics Recycling in the OR

MetroWest Medical Center, Natick & Framingham, MA: Rigid Sterilization Containers for Surgical Instrumentation

North Suburban Medical Center, Thornton, CO: Fluid Management in the OR

Providence St. Peter Hospital, Olympia WA: Energy Efficiency in the OR–HVAC Setback Program
Operating rooms are some of the most resource-intensive and waste generating places in a hospital, generating between 20 and 30 percent of a facility's waste. Much of that waste is disposed of as regulated medical waste, which costs 10 to 15 times more in disposal fees than regular waste. Half of budgets for operating rooms are generally spent on supplies that are thrown out, being used once or not at all during procedures, even though re-use may be an option. Likewise, it is a huge cost-center for materials, devices and supplies. Consequently, ORs are one of the biggest waste generators in a hospital.
Practice Greenhealth is committed to working with Greening the OR™ partners and participating hospitals to provide the data, tools and resources necessary to substantiate these best practices as a critical step to widespread adoption across the sector.
For more information about the program, including webinars, seminars, and stakeholder involvement, as well as how to join the Greening the OR Initiative, please visit our website: www.greeningtheor.org.
About Practice Greenhealth
Practice Greenhealth is the nation's leading membership and networking organization for institutions in healthcare that have made a commitment to sustainable, eco-friendly practices. To learn more about Practice Greenhealth's Greening the OR™ initiative visit www.greeningtheor.org.
Posted July 6, 2011
More Articles: