Subscribe Now
Keep up with the latest news with our magazine and e-newsletter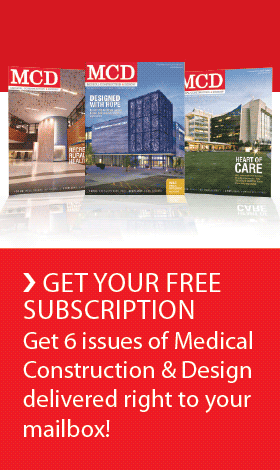 Subscribe to our E‑Newsletter
1.1-million-square-foot, 348-bed complex is largest project in the state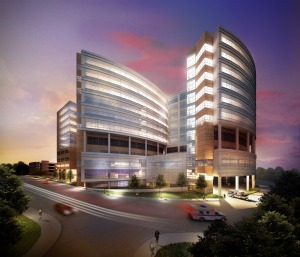 The new C.S. Mott Children's Hospital and Von Voigtlander Women's Hospital will add 500 new employees by the time it opens in November. The women's and children's hospitals, which currently employ around 4,000 people, have already added 150 new staff employees in many different areas and another 63 job openings are currently posted. In addition, a number of new faculty physicians are joining the U-M Medical School in a range of specialties related to pregnancy and children's health.
Soon after the $754 million, 1.1- million-square-foot, 348-bed complex opens, the hospitals will have added the bulk of an estimated 500 new staff. The U-M Health System, which the two hospitals are part of, employs more than 20,000 faculty and staff, and has more than 1,800 students and 2,000 volunteers.
"Hiring will happen across almost every department," says Loree Collett, associate hospitals administrator and operational lead for the expansion project.
At the same time, she notes, departments and units across UMHS are working to make their operations more efficient using the lean thinking principles adopted from the auto industry. This is allowing UMHS to transition some existing staff into work at the new facility, and contain overall costs.
All jobs at U-M, including those related to the new facility, are posted on the main U-M employment site, http://umjobs.org. Applicants can sign up to be notified when a job in their skill area opens up. A special website with information about nursing and allied health careers at the U-M Health System is available at http://umhscareers.org.
Space for U-M care for pregnant women, newborns and children will double in size when the new facility opens, after five years of construction. The new hospitals will have a 12-story inpatient tower and a 9-story outpatient clinic tower. It's the largest construction project currently under way in the state of Michigan.
The new hospitals will also be home to the adult and pediatric blood and marrow transplant programs, a dedicated pediatric emergency department, an onsite Ronald McDonald House to complement the one that is already open near the hospital.
Administrators completed an exhaustive process to determine where new employees would be needed. Officials analyzed every department, projected future needs and examined how to staff up to handle growth in the most efficient way possible, says Collett.
Among the biggest areas of need are nurses in many different areas, clerical employees, radiology technicians, laboratory technicians, janitorial staff and ambulatory care staff. Jobs that need filling include advanced-practice nurses such as neonatal nurse practitioners and pediatric intensive care nurses, as well as other specialized nursing staff, and staff to operate the intraoperative MRI equipment that will soon give U-M surgeons a better view of patients' internal organs during surgery.
The hospitals have hired a number of nonclinical employees in areas such as security, maintenance, information technology, electricians, plumbers and food service workers.
For instance, UMHS needs to expand its janitorial staff in part because the new complex has private bathrooms for every patient. Some jobs won't be filled until the days leading up to the facility's opening. But the nursing jobs, in particular, typically require 12 to 24 weeks of training. To learn more about C.S. Mott Children's Hospital, visit www.mottchildren.org.
Posted July 5, 2011
More Articles: