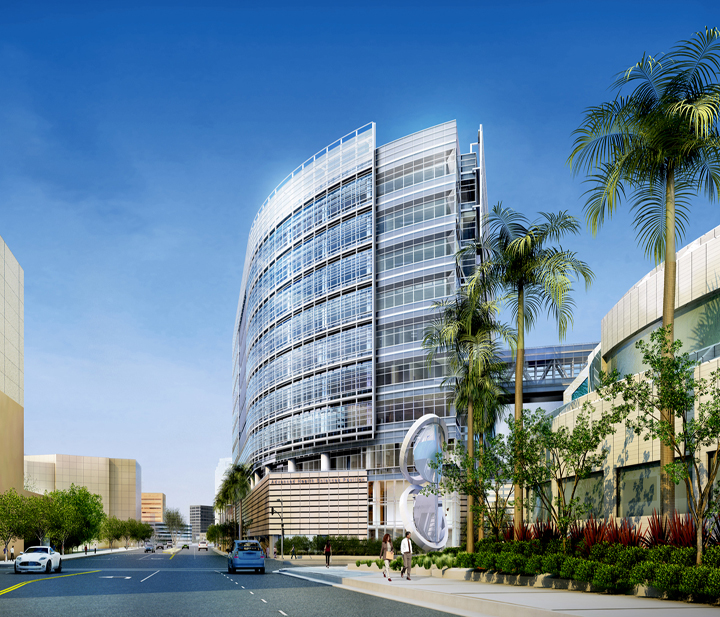 Subscribe Now
Keep up with the latest news with our magazine and e-newsletter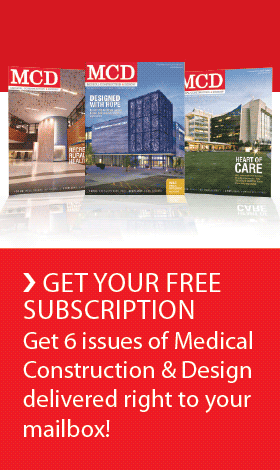 Subscribe to our E‑Newsletter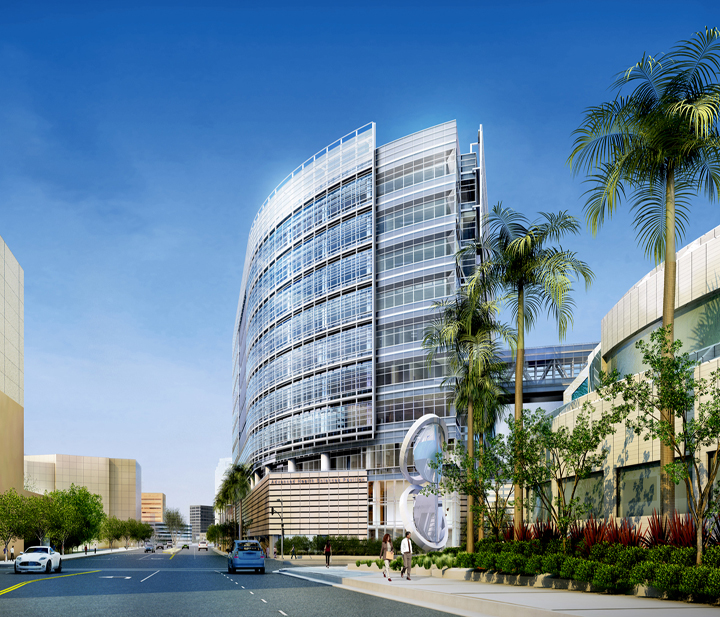 LOS ANGELES, Calif. — The HOK Los Angeles (HOK/LA) design team recently joined construction partner Hathaway Dinwiddie and Cedars-Sinai Medical Center in accepting distinguished double honors for the new Advanced Health Sciences Pavilion.

The 11-story structure received the "Community Impact Award" and the "Under Construction – Healthcare Award" as part of the 41st annual Los Angeles Business Council's Architectural Awards. In the popular, prestigious program, a jury of notable design and building professionals selects the city's best architecture from hundreds of submissions and recognizes the project teams responsible for these.
The pavilion, set to open in 2013, will put in one place high-quality out-patient care, path-breaking medical and scientific research and top-notch graduate and professional education. This innovative approach seeks to speed advances at the laboratory bench as safely and swiftly as possible to beside care, while offering state-of-the art technology, convenience and comfort to patients and practitioners.
The architectural judges recognized that outstanding design and construction will ensure the excellence of pavilion visitors' experiences as they flow with ease through a spacious plaza reception area, outpatient clinics, diagnostic and imaging facilities, a pharmacy, an education center, research laboratories, a café, three-floors of underground parking and two connecting pedestrian bridges. Renowned Cedars-Sinai programs on the brain and heart will be among those in the new facility.
"The AHSP is the fulfillment of the idea that medical centers can provide patients, practitioners and researchers with a facility that benefits all," notes HOK's management principal David Hollister.  "The result is an environment that creates efficiency through enhanced collaboration, supports innovation and promotes excellence in delivering quality healthcare services."
Because so many Cedars-Sinai clinicians also are research scientists (and vice-versa), the pavilion's co-location of new laboratories and outpatient care areas "will allow medical researchers and practitioners to work closely with one another in a collaborative environment where patients will be the ultimate beneficiary '' says HOK's design director, Ernest Cirangle.
The 440,000-square-foot pavilion is rising at the southwest corner of San Vicente Boulevard and Gracie Allen Drive on Cedars-Sinai's 24-acre campus adjacent to West Hollywood and Beverly Hills. With its shimmering, double-glass and stone-clad walls, the new structure — which will tie into existing medical center buildings via bridges on its fifth floor and at the Plaza Level – will be decidedly "green," maximizing resource conservation and minimizing impacts on the environment. HOK has designed it to meet requirements to be a Gold Certified building under the U.S. Green Building Council LEED (Leadership in Energy Efficient Design) program. Though medical-scientific structures can be challenging to make eco-friendly, the Cedars-Sinai pavilion aims to reduce energy consumption with use of abundant natural light and via other measures to control the interior climate.
An international leader in planning and design, HOK/LA is at work on projects of notable benefit to communities across Southern California including the: Anaheim Regional Transportation Intermodal Center (ARTIC); Veterans Affairs Inpatient-Outpatient Mental Health Facility and Community Living Center, Long Beach; and Scripps Cardiovascular Institute in La Jolla.
Posted July 22, 2011
More Articles: