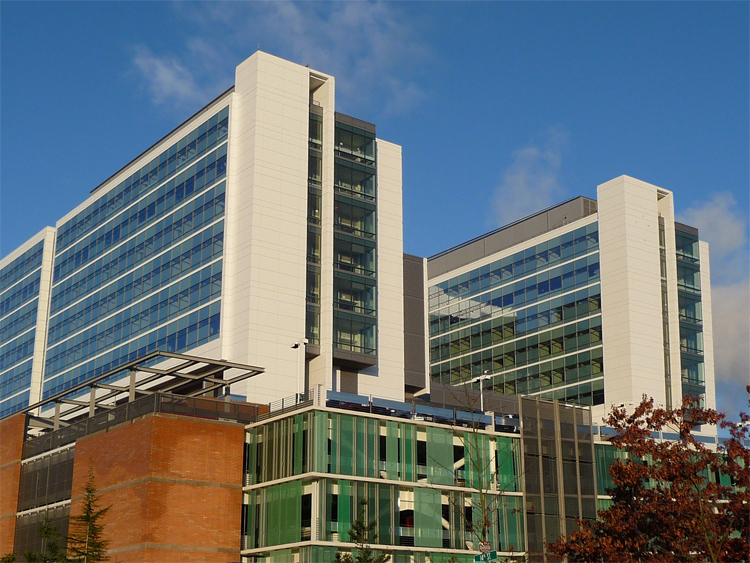 Subscribe Now
Keep up with the latest news with our magazine and e-newsletter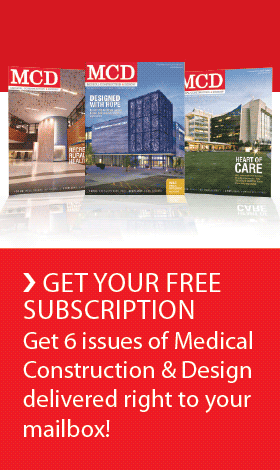 Subscribe to our E‑Newsletter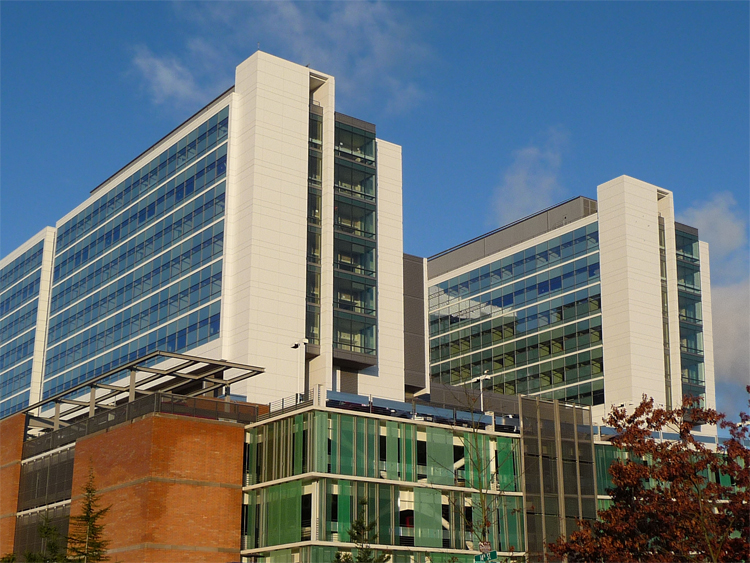 Public Invited to Tour Facility at Open House Celebrations
Providence Regional Medical Center in Everett, Wash. will take its award-winning healthcare to the next level June 14 when it opens a new $460 million, state-of-the-art medical tower, the largest and most comprehensive building project in the hospital's 150-year history.

The public is invited to join Providence at a community open house for the new tower, held from noon to 5 pm Saturday and Sunday, June 11 and 12. In addition to tours of the new facility, there will be plenty of activities for children and adults, including Inside Out: The Original Organ Show, Fire trucks and EMS Ambulances and giveaways.
The 12-story Marshall and Katherine Cymbaluk Medical Tower, one of the largest private investment projects ever in Snohomish County, is the centerpiece of the hospital's comprehensive plan to ensure Providence Regional remains well equipped to provide first-class health care in its growing community.
According to Providence CEO David Brooks, the new tower was designed around Providence's patient- and family-centered care philosophy, with comfort, privacy and convenience in mind. "By combining cutting-edge technology with patient-centric care, Providence aims to set a new standard for the way patients and their families experience hospital care in America," said Brooks.
The facility, which houses many Providence services, features $60 million in the latest medical equipment and is designed to adapt to technology as it evolves in the future.  It dedicates an entire floor – larger than an NFL football field – to emergency services, which includes 79 private treatment rooms including four trauma rooms.  CT and X-ray services are also located within the department to provide quick access to imaging capabilities.
More than $20 million in diagnostic imaging equipment, including two MRI scanning machines and four CT scanners, are housed on the diagnostic imaging floor.  The department has a unique design that will accommodate both inpatient and outpatient imaging needs. Electronic medical records allow doctors and staff from multiple organizations to share information in real time, which speeds diagnosis and treatment.
Two floors of the tower are dedicated to both surgical and interventional procedures and two floors will house 48 patient rooms dedicated to intensive care, which include six dialysis stations. Each of the top three floors has 56 patient rooms for medical or post-surgical patients.
Providence worked closely with its Patient and Family Advisory Council when designing the tower and, as a result, incorporated several elements not typically found at a hospital. Most rooms have a special 'family zone' area, complete with a sleeper sofa and storage area for patients' family members to stay with them. Of equal importance, the tower is designed to be a calming, healing environment for patients, family members and visitors alike.  The building brings nature and the outdoors inside, with features that include a two-story atrium lobby, patient rooms with sweeping views on all sides of the building and a rooftop viewing garden with native plants, grasses and trees.  It also features family lounges with internet access, and the surgery waiting areas provide a kitchen, playroom and resource center for all.
As CEO David Brooks says, "Our national awards and recognition reflect the industry-leading care our doctors, nurses and other caregivers work so hard to provide – but it's our warm, welcoming approach to serving patients and their families that will truly set us apart."
About Providence
Providence Regional Medical Center Everett is a tertiary referral center serving five counties with comprehensive, not-for-profit, mission-based health care.  In addition to its award-winning cardiac services, critical care and vascular care, Providence Regional Medical Center Everett also offers general medical and surgical care, and specialized treatment in areas such as oncology, newborn intensive care, orthopedics, neurosurgery, trauma, and pediatrics. Providence Regional Medical Center Everett has two campuses located at 1321 Colby and 916 Pacific Avenue in Everett.  For more information, visit www.providence.org.
Project Team:
Owner: Providence Health & Services
Architect and Interior Designer: ZGF Architects LLP
General Contractor: Mortenson Construction
Structural/Civil Engineer: Magnusson Klemencic Associates
Mechanical Engineer: CDi Engineers
Electrical/IT/acoustic Engineer: Sparling
Lighting: Candela
Code Consultant: Rolf Jensen
Vertical Transportation: Lerch Bates
Landscape: SiteWorkshop
Graphics: Anderson Krygier, Inc.
Posted June 7, 2011
More Articles: