Subscribe Now
Keep up with the latest news with our magazine and e-newsletter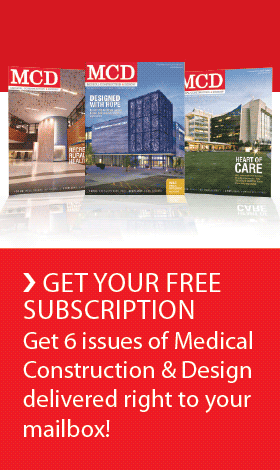 Subscribe to our E‑Newsletter
NEW YORK — NYU Langone Medical Center announced it has reached a historic and unprecedented philanthropic milestone, raising $1 billion in less than four years.
"This is a historic moment for our medical center," said Kenneth G. Langone, chairman of the Board of Trustees. "We have the most extraordinary friends and benefactors who, through their generosity of spirit and action, have helped propel NYU Langone Medical Center to the forefront of clinical care, research and medical education. Their belief in us and the work we do is unsurpassed. We thank them from the bottom of our hearts."

Since 2007, when Robert I. Grossman, MD, the Saul J. Farber Dean and CEO, took the helm of the medical center, more than 66,000 separate gifts – ranging from $1 to four gifts of $100 million or more – from 51,000 individuals have poured in. The gifts have allowed the medical center to undertake a dramatic campus transformation to its infrastructure that includes the construction of a new emergency facility boasting a dedicated pediatric emergency care center, four new patient elevators, the Yung Hsia Women's Pavilion and a new critical care unit, all in the medical center's flagship Tisch Hospital, and major renovations of the Elly Hammerman Inpatient Pediatric Unit at the Hospital for Joint Diseases. Planning and design for the Helen L. & Martin S. Kimmel Pavilion, a new state-of-the-art clinical facility targeted to break ground in 2013, has also begun due to these gifts.
Philanthropy has also allowed for the purchase and renovation of two residence halls, including the Vilcek Hall on 26th Street, and scholarships for students at the medical center's NYU School of Medicine. In addition, over the past four years, these gifts have enabled the creation of a new Neuroscience Institute and the recruitment of 50+ new faculty members in disciplines ranging from neuroscience to pediatric cardiac surgery to cancer, as well as the establishment of 33 new professorships, a 42 percent increase over the four years.
"There is an energy pulsating through our hallways, our operating rooms, our laboratories and our classrooms – and everyone who comes here feels it and wants to be a part of it," said Dr. Grossman. "The unique partnership we have with our donors is an essential ingredient in delivering on our vision to be a world-class, patient-centered, integrated academic medical center. And together with them, there isn't anything we can't accomplish."
For more information about how to make a gift to NYU Langone Medical Center go to: http://giving.nyumc.org.
ABOUT NYU LANGONE MEDICAL CENTER
NYU Langone Medical Center, a world-class, patient-centered, integrated, academic medical center, is one on the nation's premier centers for excellence in clinical care, biomedical research and medical education. Located in the heart of Manhattan, NYU Langone is composed of three hospitals – Tisch Hospital, its flagship acute care facility; the Rusk Institute of Rehabilitation Medicine, the first rehabilitation hospital in the world; and the Hospital for Joint Diseases, one of only five hospitals in the nations dedicated to orthopaedics and rheumatology – plus the NYU School of Medicine, which since 1841 has trained thousand of physicians and scientists who have helped to share the course of medical history. The medical center's tri-fold mission to serve, teach and discover is achieved 365 days a year through the seamless integration of a culture devoted to excellence in patient care, education and research.
Posted June 6, 2011
More Articles: