Subscribe Now
Keep up with the latest news with our magazine and e-newsletter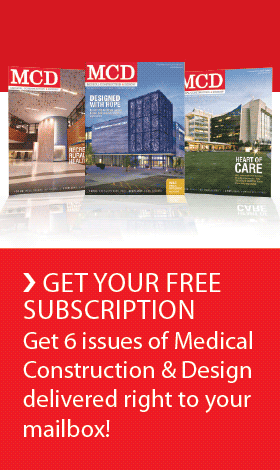 Subscribe to our E‑Newsletter
The Michigan Health & Hospital Association has endorsed a key concept of the Health Care Without Harm Healthy Food in Health Care program by asking the nearly 150 hospitals across the state to sign and adopt the tenets of the HCWH Healthy Food in Healthcare Pledge as part of a new initiative to help Michigan citizens combat the obesity epidemic. The Healthy Food Hospitals program calls for changes in the state's food system to help prevent disease and increase the health of the population.

The Michigan Health & Hospital Association partnered with Ann Arbor-based Ecology Center, also a founding member of HCWH, to create the Michigan Healthy Food Work Group — with leadership from dieticians at key hospitals— which authored and provided critical input to the Healthy Food Hospitals initiative. A driving force for the initiative is the toll that obesity takes in the state. Twenty nine percent of Michigan's adults and 12.4 percent of its children ages 10-to-17 are obese. Nearly a third of adults in Michigan are obese, and medical costs associated with obesity are estimated at $3 billion annually.
"This initiative goes beyond hospital nutrition," said Hillary Bisnett, Healthy Food Program Coordinator at the Ecology Center. "It is about transforming Michigan's food system infrastructure to be healthy for people, the environment, and local economies."
"By enacting the program, Michigan explicitly recognizes the connections among a healthy food system, healthy people and communities, and a healthy environment," stated Ted Schettler, MD, MPH, director of the Science and Environmental Health Network and medical advisor to HCWH. "As healthcare costs continue to climb, all opportunities to prevent the onset and progression of nutritionally-related diseases, such as diabetes, heart disease, dementia, and various kinds of cancer, must be seized."
The initiative has three key elements:
• Improving the nutritional value of pediatric menus for food and beverages;
• Providing nutritional content labels to cafeteria and menu items;
• Committing to purchase at least 20 percent Michigan-grown and sustainably produced food products while also recommending hospitals sign and adopt the tenets of the HCWH Healthy Food in Health Care Pledge.
"Hospitals need to play an anchor role in communities in creating healthy food systems and that this is the future of community benefit," stated Michelle Gottlieb, co-director of the HCWH Healthy Food Systems Initiative. "Healthcare needs to be about supporting healthy communities and not just treating chronic diseases, but creating the environmental health conditions in communities to prevent them.  This initiative is groundbreaking in that it treats food and its production and distribution as preventive medicine."
Both the initiative and Pledge promote leadership in health promotion by encouraging hospitals to host farmer's markets, farm stands and community supported agriculture (CSA) programs. "While Michigan is the second most agriculturally diverse state in the nation, 59 percent of the state's residents live in communities that have inadequate access to the food they need for a healthy daily diet," said Christa Byrd, MA, RD, co-chair of the Healthy Food Advisory Committee.
Already, more than sixty-five hospitals have voluntarily joined the effort, which was announced at Sparrow Hospital in Lansing in May.   Eventually, the goal is to have 100 percent participation by Michigan hospitals, according to the MHA. The Healthy Food Hospitals' initiative builds on the MHA's two previous wellness efforts: adopting smoke-free hospitals and eliminating trans-fat foods from hospital cafeterias, vending machines and patient meals. These initiatives resulted in 93 percent of Michigan's community hospitals voluntarily adopting smoke-free campus policies, and 89 percent voluntarily eliminating foods containing trans-fats.
Healthy Food Hospitals gives Michigan hospitals the tools and resources to systemically improve the nutrition and sustainability of the food choices made available within their facilities. The initiative will also track the progress and assess the impact hospitals make during the 2-year program.
More details about the Michigan Healthy Food Hospitals initiative are at www.healthyfoodhospitals.org.
More information about the HCWH Healthy Food in Health Care Pledge can be found at http://www.noharm.org/us_canada/issues/food/pledge.php.
HCWH is an international coalition of more than 430 organizations in 52 countries, working to transform the health care industry worldwide, without compromising patient safety or care, so that it is ecologically sustainable and no longer a source of harm to public health and the environment. HCWH has an ambitious healthy food agenda, which includes buying fresh food locally and/or buying certified organic food; avoiding food raised with growth hormones and antibiotics; supporting local farmers and farming organizations; introducing farmers markets and on-site food box programs; reducing food waste; and establishing an overarching food policy at each health facility.  More than 250 hospitals have signed the HCWH "Healthy Food in Healthcare Pledge."  Signers pledge to work toward developing sustainable food systems in their facilities.  To learn more about HCWH's work on food and other issues related to health care, go to http://www.noharm.org/us_canada/issues/food/.
Posted June 2, 2011
More Articles: