Subscribe Now
Keep up with the latest news with our magazine and e-newsletter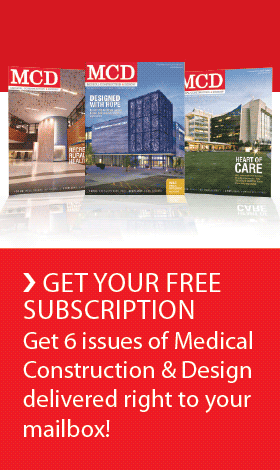 Subscribe to our E‑Newsletter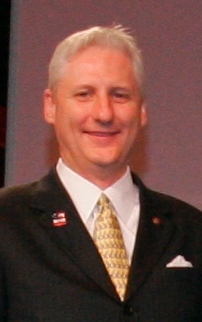 Russell A. Davidson, AIA, and Debra S. Kunce, FAIA, Elected as AIA Vice Presidents; Gabriel Durand-Hollis, FAIA, Elected as AIA Treasurer
WASHINGTON — Delegates to the American Institute of Architects (AIA) National Convention in New Orleans elected Mickey Jacob, FAIA (AIA Tampa Bay), to serve as the 2012 AIA first vice president/president-elect and 2013 Institute president; Russell A. Davidson, AIA, and Debra S. Kunce, FAIA, each to serve as vice president from 2012 through 2013; and Gabriel Durand-Hollis, FAIA, as the Institute's treasurer from 2012 through 2013.
Jacob, managing principal at Urban Studio Architects, a seven-person firm in Tampa, has more than 25 years of AIA participation holding numerous leadership positions with AIA Tampa Bay, AIA Florida, and AIA National.  Following his term as president of AIA Florida in 2004-2005, he served as the 2007-2009 AIA Florida/Caribbean Regional Director on the AIA National Board of Directors. In 2009, he was elected to a two-year term as an AIA vice president.
"The AIA is standing at the threshold of exciting new opportunities," Jacob said. "The AIA brand is a respected one, but it is much stronger when we speak with a unified voice. By building a foundation of knowledge and trust with a collective commitment to leadership, advocacy, and communication, the AIA will continue to evolve into an influential professional organization that takes opportunity and turns it into reality."
Jacob also has been active in government advocacy, including serving as chair of the Florida Architects Political Action Committee, of ArchiPAC, and of the AIA Board Advocacy Committee.  Participating in the development of several advocacy initiatives, including as a cofounder of the AIA Breakfast of Champions program, Jacob has helped raise the awareness of the importance of political engagement, and is a vocal advocate to position AIA members to attain leadership positions.
Russell A. Davidson, AIA (AIA Westchester Hudson Valley), Elected 2012-2013 AIA Vice President
Davidson is former president of the AIA New York State (2007) and Westchester Hudson Valley (1999) chapters. He is president and managing partner at Kaeyer, Garment & Davidson Architects & Engineers PC, in Mount Kisco, NY, a 20-person architectural and engineering firm.
"I believe the best way to know the essential meaning of something is to take aspects of it away until all that is left is the single defining element that is most broadly understood," Davidson says. "For the AIA, promoting the positive value of design and the contribution of architects is that core defining value. You cannot take that away from us. It is who we are and why the AIA is still vital to the profession for over 150 years."
Davidson currently serves on the AIA National Board of Directors as the regional director from New York and is a member of the Board's Communications Committee and Board Advocacy Committee, where he is chair of the Public Policies Subcommittee and former chair of the Public Engagement Subcommittee (2010).
Debra S. Kunce, FAIA (AIA Indianapolis), Elected 2012-2013 AIA Vice President
Kunce is currently serving as Ohio Valley Regional Director on the AIA National Board of Directors. She is an associate with Schmidt Associates, Inc., in Indianapolis, a full-service architecture and engineering firm.
"My AIA service has centered on strategically planning an AIA future that nurtures emerging professionals, advances our legislative agenda, and promotes the AIA brand," said Kunce. "Design is the new currency, and it is our time to demonstrate the strength of our organization and our members' 'can do' attitude."
Kunce's national experience also includes board representative to the Strategic Directions Group and Board Community Committee; chair of the Integrated Media Task Force (2009-2010); AIAS Honor Awards Jury (2009); and member of the Young Architect's Forum Advisory Committee (2003-2005).  Kunce has been active in the AIA for more than 15 years, including service to AIA Indianapolis as the associate director (1995-1996), public relations director (1998-1999), secretary (2002), treasurer (2003), vice president (2004), and president in 2005. For AIA Indiana, she served as the treasurer (2006-2007), vice president (2008), and president in 2009.
Gabriel Durand-Hollis, FAIA (AIA San Antonio ), Elected 2012-2013 AIA Treasurer
Durand-Hollis, former president of the Texas Society of Architects, has been the regional director from Texas on the AIA National Board of Directors since 2009 and is also a member of the Board Finance and Audit Committee. He is president of Durand-Hollis Rupe, Inc. (DHR), a San Antonio firm.
"I believe it is time to examine some of the AIA practices to determine if change is necessary and challenge ourselves to do better by seeing how we can benefit from making those changes," Durand-Hollis states. "I anticipate great things to come knowing that we have great leaders at the AIA. I am sure we will continue to make great strides together."
Other national AIA experience includes member of the AIA International Committee (1997-2000); chair, Small Projects Professional Interest Area (1995); member, Firm Benefits Task Force (1995); and member, Small Projects Professional Interest Area (1993-1995).

About The American Institute of Architects
For over 150 years, members of the American Institute of Architects have worked with each other and their communities to create more valuable, healthy, secure, and sustainable buildings and cityscapes. Members adhere to a code of ethics and professional conduct to ensure the highest standards in professional practice. Embracing their responsibility to serve society, AIA members engage civic and government leaders and the public in helping find needed solutions to pressing issues facing our communities, institutions, nation and world. Visit www.aia.org.
Tags:
Posted May 19, 2011
More Articles: