Subscribe Now
Keep up with the latest news with our magazine and e-newsletter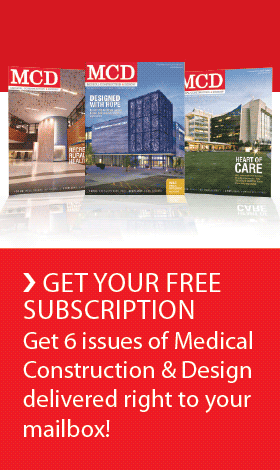 Subscribe to our E‑Newsletter
HP recently announced a planned commitment of $25 million over 10 years to support the projected expansion of Lucile Packard Children's Hospital at Stanford and a cutting-edge research initiative designed to enhance the safety and quality of care for critically ill patients and their families.
HP's new investment includes support for the expansion of Packard Children's Hospital, which will add 100 beds to its Palo Alto campus and increase access to state-of-the-art treatments for local children and expectant mothers. With the existing facility already operating beyond its originally intended capacity, the growth will allow Packard Children's Hospital to continue providing the most advanced cures, treatments and technologies available, performed by the best minds in pediatric and obstetric medicine, within a family-centered environment.

"HP's generous commitment will bring tremendous resources to bear on the future of children's healthcare," said Christopher Dawes, president and chief executive officer, Packard Children's Hospital. "Our partnership with HP has already succeeded in translating research discoveries into more effective clinical care, and we are thrilled to have their investment as we build new facilities to provide for future generations of children and expectant mothers."
The grant also will help sustain and advance innovative, interdisciplinary research collaborations between scientists at HP Labs – the company's central research arm – and Packard Children's Hospital. Using powerful bioinformatics tools, the project team will investigate pressing issues of quality, patient safety and personalized care to achieve even better health outcomes for pediatric medicine worldwide.
"At HP, strengthening our local communities is a foundational responsibility and core to commitment to global citizenship," said Léo Apotheker, HP president and chief executive officer. "We are working with Lucile Packard Children's Hospital to evolve patient care through innovation and help ensure that children and families continue to receive the most advanced and innovative care."
Since 2007, leaders in quality, safety and bioinformatics from Packard Children's Hospital, HP Labs and HP's Enterprise Business have worked to develop faster, safer and more personalized patient care. Leveraging an earlier investment from HP and a new computerized physician order entry system, researchers at Packard Children's Hospital developed a system of novel prompts for the deployment of "rapid response teams" at the first inkling of trouble in hospitalized children. The effective use of these teams was found to significantly reduce mortality rates in a pediatric setting.
Previous investments from HP also enabled Packard Children's Hospital investigators to study environmental factors in disease development, personalized cancer therapy and genome sequencing.
Researchers at Packard Children's Hospital and HP Labs are now leveraging safety lessons from high-reliability industries such as air travel and applying them to healthcare, enhancing "situational awareness" to further improve patient safety and quality of care. Upcoming studies will harness methods in data-driven science to find trends and patterns in clinical, genetic and environmental data that are expected to reach new levels of personalized medicine.
About Lucile Packard Children's Hospital at Stanford
Celebrating its 20th anniversary in 2011, Lucile Packard Children's Hospital is annually ranked as one of the nation's best pediatric hospitals by U.S. News & World Report, and is the only San Francisco Bay Area children's hospital with programs ranked in the U.S. News Top Ten. The 311-bed hospital is devoted to the care of children and expectant mothers, and provides pediatric and obstetric medical and surgical services in association with the Stanford University School of Medicine. Packard Children's offers patients locally, regionally, and nationally a full range of health care programs and services, from preventive and routine care to the diagnosis and treatment of serious illness and injury. For more information, visit www.lpch.org.
Posted May 2, 2011
More Articles: