Subscribe Now
Keep up with the latest news with our magazine and e-newsletter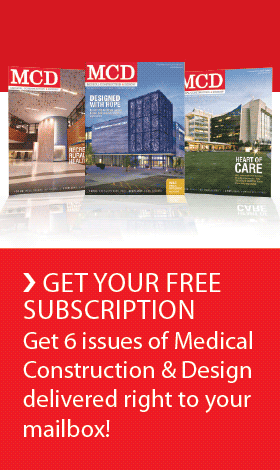 Subscribe to our E‑Newsletter
PHOENIX, Ariz. — The city of Phoenix will provide $14 million to the Arizona Cancer Center for design, construction and other project costs for the proposed Cancer Center outpatient clinic to be constructed on the Phoenix Biomedical Campus in downtown Phoenix, Ariz.
The Phoenix City Council recently approved the funding plan at its meeting. The funds will come from the Genomics Facilities Operations and Maintenance Fund —lease payments and fees collected by the city from tenants at the PBC. An initial $4 million will fund design and architectural plans. The remainder of the support will be distributed over five years as AZCC clinical development and operational milestones are met.
Addressing the City Council, AZCC Director David S. Alberts, MD, said, "We feel strongly as the comprehensive cancer center for state of Arizona that we bring the technology, the clinical capabilities, translational research, the activities of the Arizona Cancer Center. We are partnering with St. Joseph's Hospital on the clinical side and we are partnering with TGen and the College of Medicine on the research side."
The Arizona Cancer Center construction project will be considered by the Arizona Board of Regents' Capital and Project Finance Committee May 25. The regents approved the Cancer Center project in concept in December 2010.
Plans call for construction of the AZCC's 250,000-square-foot outpatient clinic and research building to begin by the end of 2011. The six-story facility will be constructed at the northwest corner of North Seventh and East Fillmore streets in Phoenix, and the building is scheduled to be open for patient care in 2014.
Within 10 years of opening, the Arizona Cancer Center at Phoenix will treat approximately 60,000 patients each year. Staffing will include nearly 100 physicians and hundreds more healthcare and administrative positions.
The Arizona Cancer Center is partnering with St. Joseph's Hospital and Medical Center to provide inpatient cancer care and the Cancer Center will provide outpatient services at St. Joseph's Hospital beginning later this year, continuing there until the new clinic is open.
In proposing the investment in the AZCC, the city of Phoenix acknowledged Phoenix is the largest city in the United States without a National Cancer Institute-designated Comprehensive Cancer Center and that the Cancer Center's presence on the PBC will add a clinical healthcare component to the campus. The AZCC clinic will strengthen the cluster of bioindustry organizations located at the PBC and will benefit the city's economic development efforts.
Posted May 19, 2011
More Articles: