Subscribe Now
Keep up with the latest news with our magazine and e-newsletter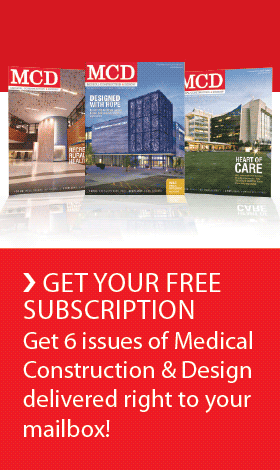 Subscribe to our E‑Newsletter
ALBANY, N.Y. — Albany Medical Center has received a $550,000 gift from SEFCU. The gift will fund the "SEFCU Cares for Children Program," a multi-faceted program that will support pediatric services at the Children's Hospital at the center.
"As we expand to meet the needs of our community, this generous gift will ensure that our youngest patients receive not only the most highly specialized care that can be found in the Capital Region, but also that they have the most comfortable experience possible," said James J. Barba, president and CEO of Albany Medical Center. "We greatly appreciate SEFCU's contributions to Albany Medical Center and commend them for their commitment to improving the health care experience for the children and families in our region."
The gift comes as Albany Med undergoes a $360 million expansion project for its new patient pavilion, the largest hospital expansion project ever in northeastern New York. New facilities will include state-of-the-art intensive care units for infants and adults as well as new operating and recovery rooms and expanded bed capacity from 631 to 714.
The "SEFCU Cares for Children Program" will support two incubators in the new neonatal intensive care unit (NICU) and the creation of new play space, which provides young patients a critical outlet during their recovery. In addition, the program will support the purchase of hand-held game devices for the pediatric rooms and the development of a newly designed Children's Hospital website to provide educational resources and help parents and families more effectively navigate the Children's Hospital and their child's illness or injury.
About SEFCU
Established in 1934, today SEFCU is among the 50 largest credit unions in the U.S. with more than $2.2 billion in assets, over 200,000 members, and 42 branches in the Capital Region, Binghamton, Syracuse, and Buffalo. In addition to full service retail and commercial banking products and services, SEFCU is committed to supporting the community through the donation of time and talent of its staff and members, as well as monetary contributions to help people and make an impact in the communities it serves. Find us on Facebook and follow us on Twitter.
About Albany Medical Center
Albany Medical Center, northeastern New York's only academic health sciences center, is the largest private employer in the Capital Region. It incorporates the 651-bed Albany Medical Center Hospital, which offers the widest range of medical and surgical services in the region, and the Albany Medical College, which trains the next generation of doctors, scientists and other healthcare professionals,  and which also includes a biomedical research enterprise and the region's largest physicians practice with 325 doctors. Albany Medical Center works with dozens of community partners to improve the region's health and quality of life. For more information: www.amc.edu or www.facebook.com/albanymedicalcenter.
Posted May 24, 2011
More Articles: