Subscribe Now
Keep up with the latest news with our magazine and e-newsletter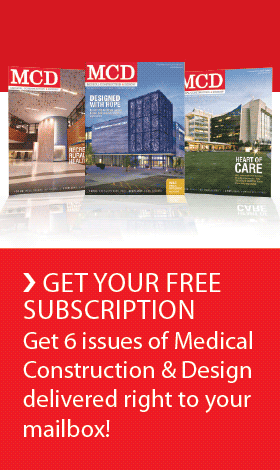 Subscribe to our E‑Newsletter
BELL COUNTY, Texas — Residents of Bell County and beyond will soon welcome a new choice in healthcare. During a special ceremony symbolizing the start of construction, LHP Hospital Group, Inc. (LHP) and the Seton Family of Hospitals broke ground on the new Seton Medical Center Harker Heights, slated to open fall 2012.
"This joint venture between LHP and the Seton Family of Hospitals responds to two needs expressed by the community – the desire to have health services that grow right along with Harker Heights, Killeen, Temple and neighboring communities, and to have a choice in health care providers," said Charles J. Barnett, FACHE, president and CEO, Seton Family of Hospitals. "It is our goal to provide comprehensive, leading edge health care that improves the quality of life of all we serve."
Denny Shelton, chairman, LHP Board of Directors, said, "LHP is honored to be partnering again with the Seton Family of Hospitals. Our organizations share similar values, including collaboration with physicians and employees and a commitment of providing the highest level of patient care to the communities we serve. This project will provide a new choice in health care for the Central Texas community."
Approximately 400 elected officials, physicians, nurses, educators, community leaders, military leaders, and staunch supporters gathered to celebrate the landmark event with a barbecue buffet, special program and ceremonial turning of the dirt.
Harker Heights Mayor Ed Mullen and other mayors from across the area presented stones from their respective communities during the ceremony. These stones will be incorporated into the design of the new medical center and symbolize community collaboration and support. Building upon this message, Sister Helen Brewer, Daughters of Charity, chair of the Seton Board of Trustees, read scriptures that described stones as symbols of sturdy, faithful relationships.
Paul Kappelman, FACHE, division president, LHP Hospital Group, Inc., remarked, "Through the partnership with Seton, and the support of the surrounding communities, we are bringing a new choice for care to Bell County. Seton Medical Center Harker Heights will become a preeminent health care facility and attract the most qualified and committed medical professionals."
The 192,400-square-foot, 83-bed facility, designed by Ascension Group Architects, will be constructed by Layton Construction Company, Inc. at 850 West Central Expressway along the eastbound access road, east of Stan Schlueter Loop, in Harker Heights.
The medical center will offer a full-service Emergency Department, intensive and critical care, women's services including obstetrics, gynecology, a Level II nursery and digital mammography, cardiology, interventional cardiology, oncology, orthopedics, neurosurgery, and imaging and diagnostic services. It will also feature minimally invasive surgical suites, a cath lab and electronic medical records.
"Seton Medical Center Harker Heights represents the culmination of three years of groundwork undertaken by a group of physicians who represent the majority of private practitioners in Bell County and surrounding areas," said Charles Day, MD, president, Killeen Investment Partners, LLC. "Support for the project has been unwavering and signifies an overwhelming recognition that diversity and choice in the delivery of health care have been needed for some time. LHP and Seton are the right partners at the right time. We are all looking forward to providing care to the local population as cooperative partners focusing on excellence."
"All of the physicians and staff at King's Daughters Clinic are very excited about Seton Medical Center Harker Heights," said Jeffery Kroll, MD, president, King's Daughters Clinic. "We look forward to the opening of a new, top hospital where we can continue to offer the highest quality medical and surgical care to the people in this region, delivered with the respect and dignity they deserve."
Patients, families and guests will find a peaceful, Hill Country-inspired interior with earth tones, an abundance of natural light, water features and a courtyard in the Women's Center. Other amenities include all private rooms and free wireless access. Patients will also benefit from a top-notch medical staff of board-certified physicians.
"Seton Medical Center Harker Heights is just the type of hospital we want in our community," said Mayor Mullen. "Our residents and neighbors will have access to excellent care right at their doorstep and benefit from the new jobs and economic growth the hospital will bring."
Within the first year, the hospital expects to have 500 employees and twice as many by 2017. The estimated total economic impact in the region will be $22.8 million by 2022 and more than 1,960 news jobs will be created within that same timeframe.
Harker Heights Medical Pavilion, a 60,000-square-foot medical office building scheduled to open next summer, will be built adjacent to the medical center. Redina Companies, one of the largest full-service health care real estate firms, is developing the building in joint ownership with the many specialists who will occupy offices there. Patients will have access to numerous medical specialties all under one roof, including, family practice, internal medicine, cardiology, general surgery, orthopedic surgery, neurosurgery, plastic surgery, obstetrics and gynecology, gastroenterology, otolaryngology, nephrology, neurology, oncology, rheumatology and urology.
Posted April 5, 2011
More Articles: