Subscribe Now
Keep up with the latest news with our magazine and e-newsletter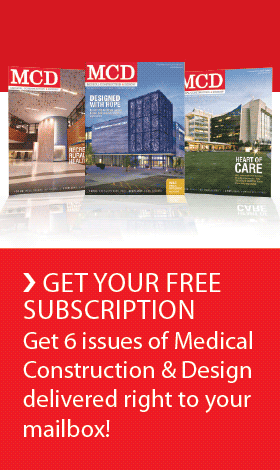 Subscribe to our E‑Newsletter
EMERYVILLE, Calif. — Ratcliff architects and a team of healthcare providers and engineers have embarked on a goodwill mission to lay groundwork to construct a new emergency department (ED) and intensive care unit (ICU) at St. Therese Hospital in the town of Hinche (pronounced "Ench") in Haiti.
Sponsoring the mission are Medical Care for Children of All Races Everywhere (Medical CARE) www.medicalcareforchildren.org, a nonprofit that provides proper training, tools, and techniques to local doctors and nurses in developing countries, and Emergency Physicians International (EPI) www.epinternational.org, a nonprofit that seeks to improve medical care in developing countries by building EDs and ICUs and enhancing the clinical skills of local providers.

Once the ED and ICU are completed and effectively self-sufficient, the facility will become part of the EPI foundation. Medical CARE joined EPI to serve as consultants in evaluating the current conditions of healthcare at St. Therese.
Medical CARE's Dr. Olajire Idowu, pediatric surgeon at Children's Hospital of Oakland, Calif. and EPI's Dr. Rick Spurlock, assistant medical director of Piedmont Fayette Emergency Department, Ga., visited Haiti last year and met with the Ministry of Health and the Medical Director to understand their vision and discuss future options of elevating the current level of care to patients.
Upon their return Dr. Idowu invited Ratcliff to provide pro bono architectural services. M+NLB mechanical and electrical engineers of San Francisco and Miyamoto structural engineers of Sacramento are volunteering professional services as well. On this trip are Dr. Idowu, Dr. Spurlock, Steven Steinberg and Bruce Berg from Ratcliff, Ron Bourgault of M+NLB and Henry Trudel, Chief Engineer for CHO.
About St. Therese
St. Therese is the main hospital for Hinche and much of the surrounding area, serving an estimated 220,000 people. It has a crumbling infrastructure and technology that is well behind what is considered standard in developed nations. It was built in the 1930s by the U.S. Marines during one of the American occupations of Haiti and is currently run by the Haitian Ministry of Health in partnership with Partners in Health and Project Medishare. It provides a variety of services including surgeries, deliveries, dental, HIV and tuberculosis care.
About Ratcliff
Ratcliff provides architecture, interior design, and planning services to healthcare, higher education, and civic clients throughout the Western United States. The firm is rated as one of Interior Design magazine's Top 40 Healthcare Design Firms in the United States, and is the winner of the AIA California Council 2005 Firm of the Year Award.  Recent healthcare projects include the new John Muir Medical Center, Walnut Creek.
For updates on the St. Therese Hospital project, please contact Ratcliff via www.ratcliffarch.com.
Posted April 7, 2011
More Articles: